A few weeks back, I shared a sneak peek of one of the special gifts I made for Beckett to give him when our new baby arrived – a custom designed board book featuring hand drawn animal silhouettes. Today I'm back to show you the entire Big Brother Kit that we gave to him at the hospital after Cooper was born.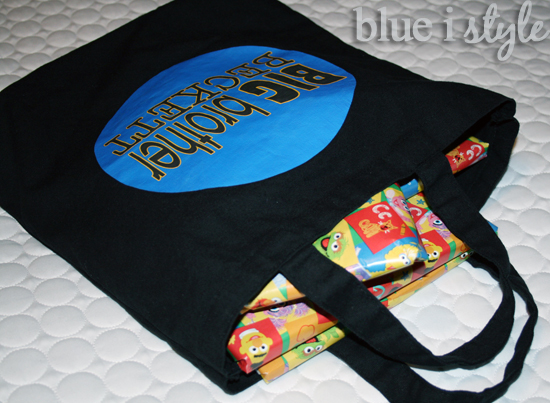 The idea for the Big Brother Kit started with my desire to make Beckett a special Big Brother shirt using iron-on transfer paper. I bought a plain black t-shirt from Target and a cute pair of plaid shorts. I designed the iron-on decal for the shirt to match the shorts, and used a a seam ripper to remove the pocket from the shirt in order to maximize the space available for the decal. I also picked up a black canvas bag from Michael's and made a coordinating decal for the bag.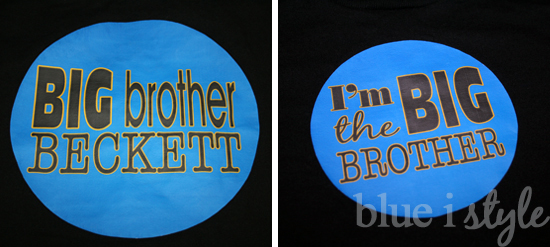 Beckett is really into Sesame Street these days – so much so that he'll sit and watch a full hour long episode without moving or saying a word. Anything that can hold the attention of a 17-month old is like magic. His favorite Sesame Street character is Elmo, and his favorite parts of the show include anything involving music and singing. I found him a cute Elmo shirt to add to the Big Brother Kit, and also picked up two DVDs of Sesame Street musical skits.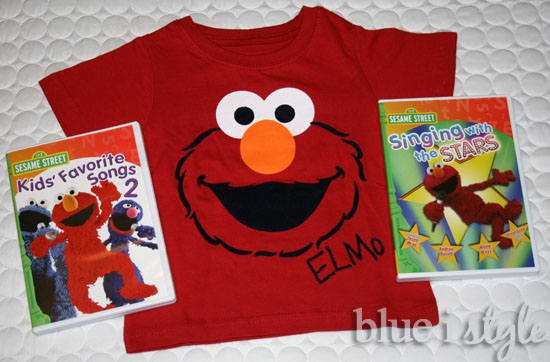 Because Beckett also loves books, I found him a book about having a new baby in the house that was perfectly geared for his age and level of understanding. Also, I had been wanting to make him a few custom board books for some time. As you saw in my
prior post
, I made one book using the animal silhouettes that I drew for the quilt in his bedroom. On Pinterest, I also found an amazing book created by Stacey at
Life as You Live It Blog
titled "On the Day I was Born."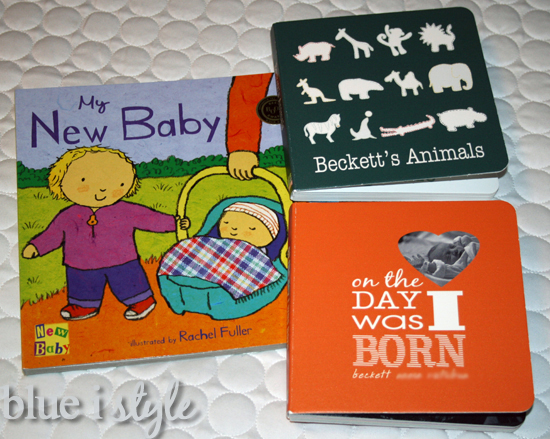 I originally intended to take Stacey's concept and come up with my own spin on the book for Beckett, but then I realized that Stacey's book was so perfect I really couldn't improve upon it.
Stacey sells the templates
on her blog, but because of Beckett's age I really wanted to make his a board book, instead a book with paper pages. This required a different page size than her templates, and company that I used to print the board book allowed fewer total pages than the templates. So instead, I recreated Stacey's book as closely as I could in Photoshop using my own fonts, eliminating a couple of pages, and combining a couple of pages.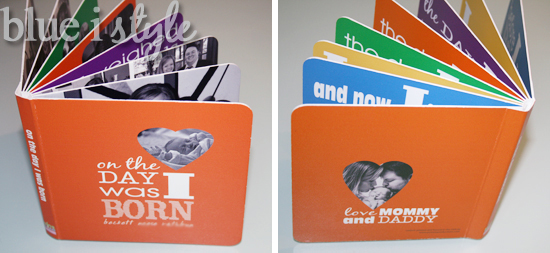 The book starts out by talking about Beckett growing in my belly before he was born – which is perfect because Beckett was very aware of my growing belly while I was pregnant with Cooper. The book then talks about the day Beckett was born and all the people who loved him that day, with pictures of his dad and I, as well as his four grandparents, aunt and three uncles, and his four living great grandparents. Then the book goes on to show how Beckett has grown since he was born and that he is now a big brother. It's simple enough for him to understand and enjoy at his young age, but I also think it will become a keepsake that we'll continue to cherish over the years.

I printed the book using the custom board book printing option through
Pint Size Productions
. I am thrilled with the results and look forward to making many more custom board books for my boys, including Cooper's own "On the Day I was Born" book.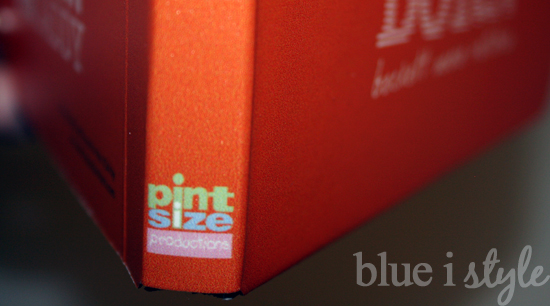 Coming back to Beckett's love of Sesame Street, I bought Sesame Street wrapping paper and filled the canvas bag full of all of his presents.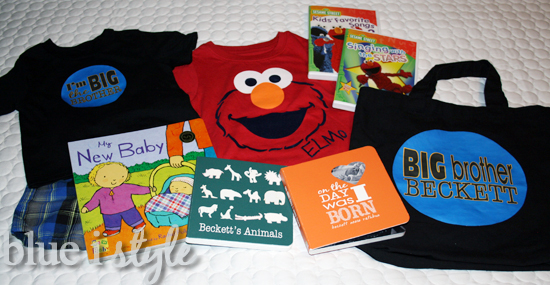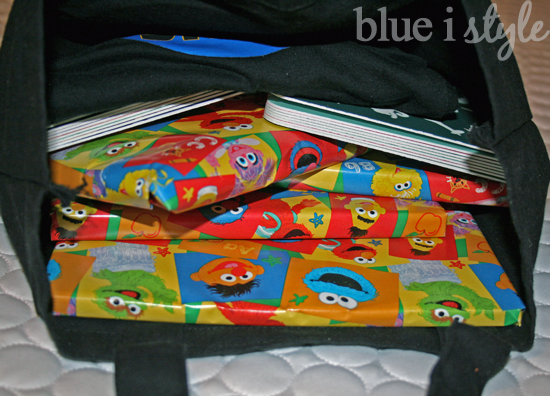 I packed the "Big Brother Kit" in my hospital bag. It was really important to me when Beckett came to the hospital after Cooper was born that he first was able to spend a few minutes alone with just Scott and I before meeting the baby. We wanted him to have some one on one time with us to see that I was ok, and to open a few of the presents.
We read his "On the Day I was Born" book with him, and talked to him about meeting the new baby.
After we read his book, we changed him into his Big Brother shirt. I just LOVE that silly smile he has these days when you ask him to show you his teeth! This photo perfectly captures him at this age!
Then we brought Cooper into the room and introduced Beckett to his new little brother. It was an absolutely precious moment! One that neither Scott nor I will ever forget. I'll be back tomorrow to share with you some of my
favorite photos of their introduction
!
IF YOU ENJOYED THIS POST, YOU MIGHT ALSO BE INTERESTED IN THESE OTHER BABY & KID RELATED PROJECTS:
Let's get social!