Introducing our new son, Cooper!  He was born one week ago today on Friday, May 31st and was 7 lbs, 1 oz, and 20 inches long.
My C-Section went MUCH more smoothly than last time – it's amazing the difference it makes having had no pre-eclampsia and effective anesthesia!  When Beckett was born I didn't get to see him until after I was in the recovery room about an hour after he was born – this time I got to hold Cooper on my chest and cuddle with him right away!  Such a wonderful moment!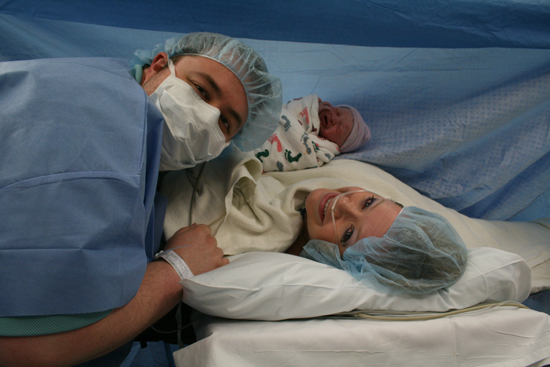 It comes as no surprise that we are madly in love with Cooper!
We are now home and getting settled in as a family of four, and Beckett is so thrilled to be a big brother!  I'll be back next week with photos of Beckett meeting Cooper for the first time, and to share with you the Big Brother Kit that we gave Beckett at the hospital.