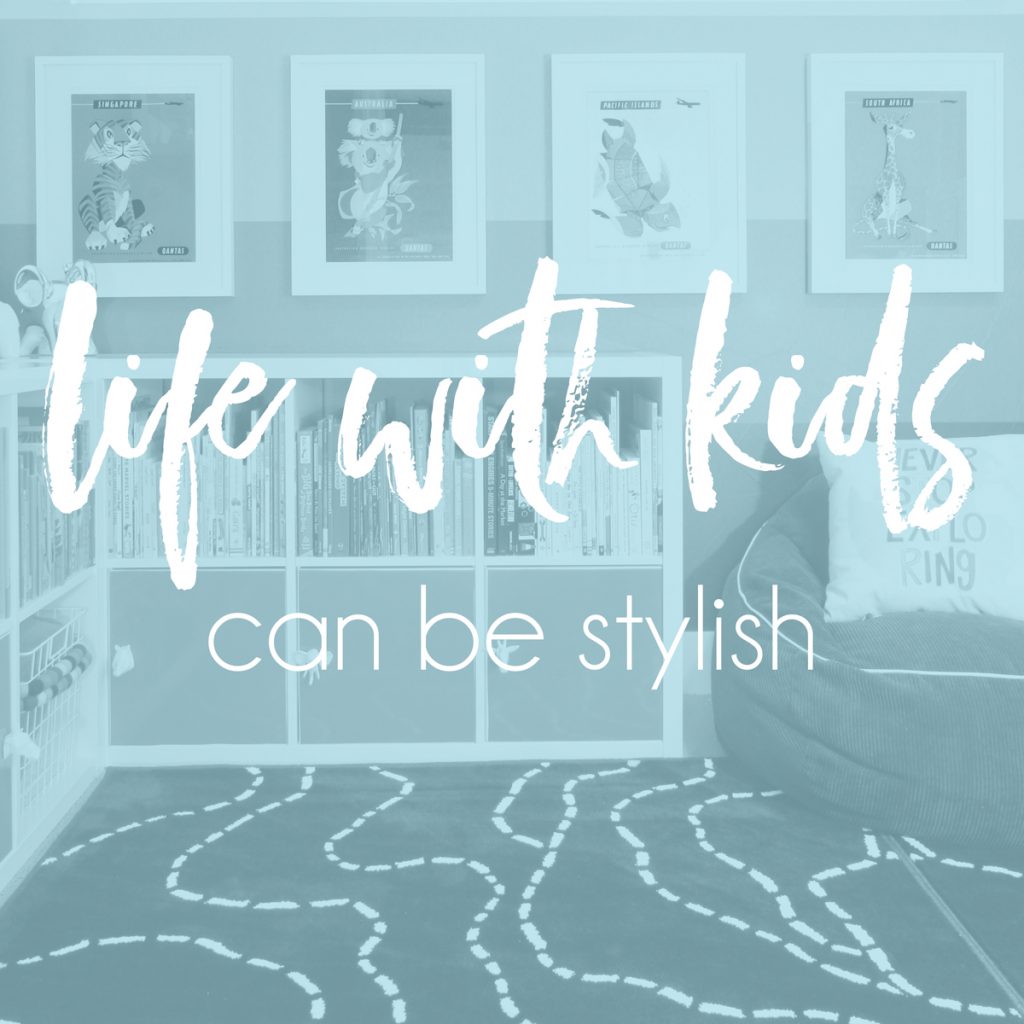 I hear people assert all the time that you can't have nice things or a stylish home when your kids are young. Well, I'm here to disagree!

When asked to define our style in just three words, and I came up with Modern. Graphic. Family. While "family" isn't a style in the traditional sense of the word, family has a huge impact on how we decorate and live in our home, and we make our design decision with the whole family in mind.

Life with kids is certainly full of fun and craziness, but there is no reason it can't also be stylish. Rather than hindering our style, designing with our kids in mind has pushed us to make our home even more bold and fun! It's also very important to surrounding yourself with art and decor that has personal meaning and helps tell your family's story.
FIND POSTS ABOUT STYLISH & ORGANIZED LIFE WITH KIDS
All of the most popular decorating and DIY posts for life with kids.
Creative and practical tips for organizing kids stuff at home and on the go.
Here you'll find posts about living with kids, including fun family traditions, tips for traveling with kids, how to keep your home safe, ideas for raising readers, advice for back to school season, party ideas for kids, and much more.