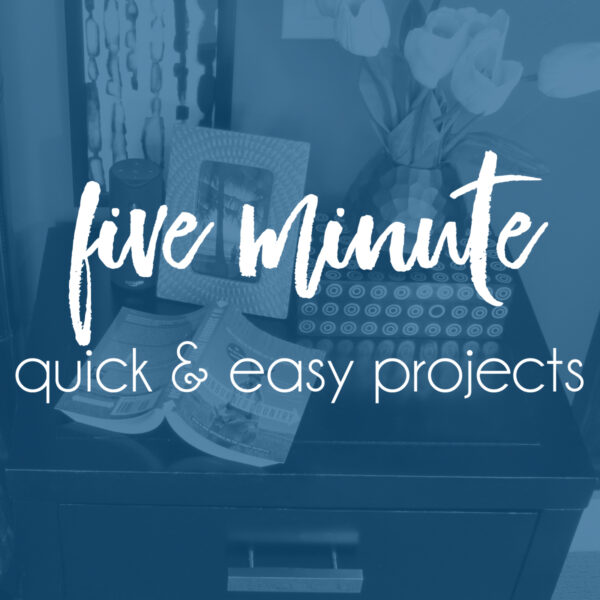 We all enjoy seeing beautiful rooms, perfectly organized spaces, and impressive DIYs, but sometimes the most inspiring projects are those that are quick and easy!
While I am always working on big projects around our house, Five Minute Friday is dedicated to those little projects that we can accomplish while waiting for water to boil or while chatting on the phone.
Just like the rest of the blog, the Five Minute Friday topics range from decor to organizing, and from DIY to life with kids. But one thing all of the five minute projects have in common is that they are fun and fast!
Find Quick and Easy Project Inspiration