Blue i Style provides a wide range of interior decorating, consulting, and organizing services to fit any need and any budget. Read more and see example client projects at the links below, then email angela@blueistyle.com to request a free consultation or a decor/organizing proposal.
I can't tell you how much we love our room makeover. We moved into our house just about a year ago with a not quite two year old and a newborn. Decorating was the last thing on our minds. … Angela has given us a dream family room with functionality, personality, tons of toy storage, and a space for every member of the family. Thank you to Angela and Blue i Style! -Kristin T.
Whether you are starting from scratch in a space, or looking to work with what you already have, I can help you to elevate the style of your home, while also ensuring that each space is comfortable and functional for every member of the family. I believe that your home should be a reflection of your family and your interests. I will get to know you and create a design that incorporates personal elements that make your house feel like home, not like a staged model.
I can work within any budget to help you create a room or whole home design that fits your lifestyle and also addresses all of your practical needs. The plans can also overlap into organizing services if desired to ensure an appropriate balance of style and function, and to make your new spaces easy to maintain.
Client Family Room: Before & After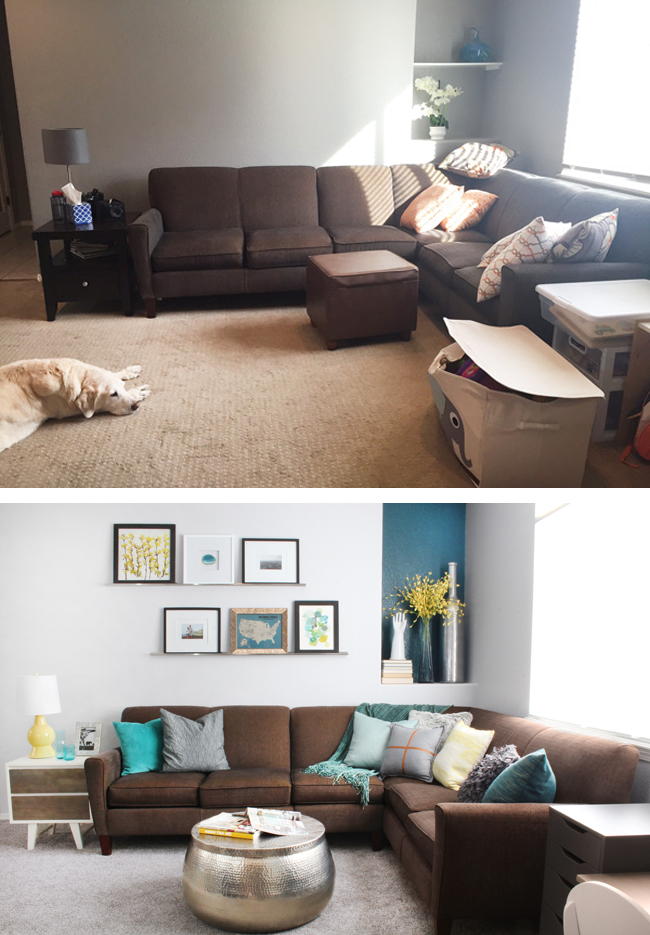 Client Master Bedroom: Before & After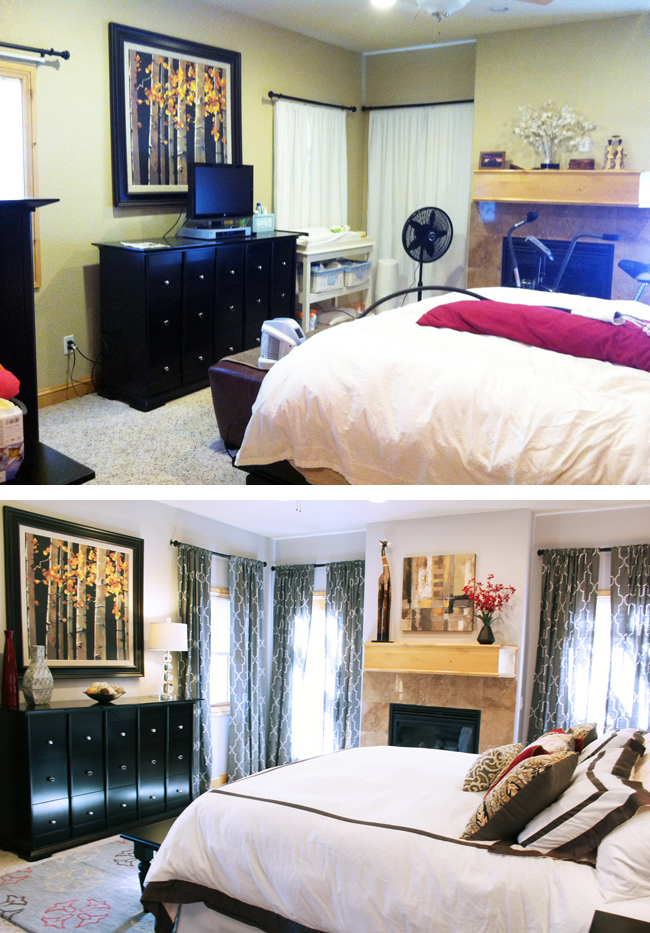 Below are example design plans for client projects that are either still in progress, or that are finished but not yet photographed.
Client Rooftop Deck:
Before & Design Plans

Client Guest Room:
Before & Design Plans

Client Guest Room:
Before & Design Plans

Client Living Room:
Before & Design Plans

Client Dining Refresh:
Before & Design Plans

Client Kitchen Refresh:
Before & Design Plans
Client Master Bedroom:
Before & Design Plans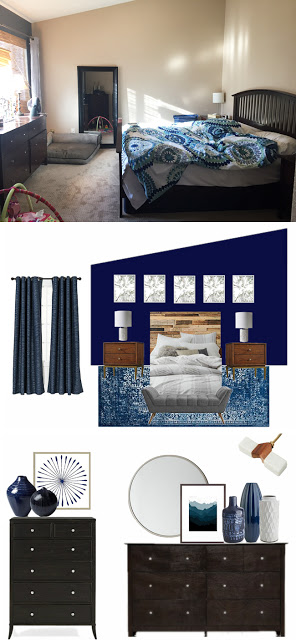 If you want assistance picking paint colors, choosing tile, narrowing down furniture selections, or choosing art and accessories to pull a room together, hourly interior consulting services might be the right fit for your needs. I can even use photos of your space to create mock-ups to help you visualize various options and take the stress out of the decision making process.
Client Consultation: Mock-Up of Cabinet Paint & Tile Options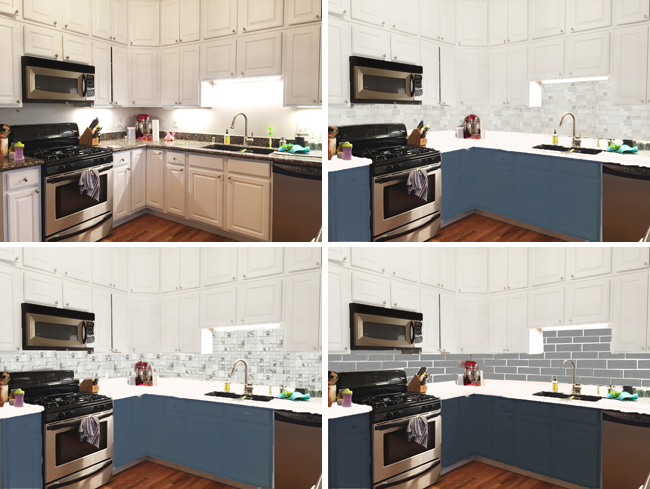 If you have more extensive consulting needs, such as selecting the finishes for a full bathroom or kitchen remodel, or if the scope of the project expands once we start working together, I can provide a proposal for a full project.
Client Real Estate Flip: Kitchen Finish Selections
Client Real Estate Flip: Bathroom Finish Selections
Client Real Estate Flip: Bathroom Finish Selections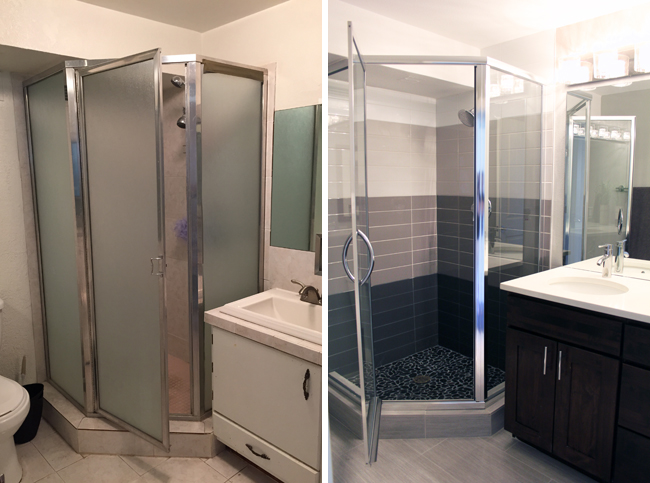 A disorganized home can create unnecessary stress, and no one needs more stress in his or her life! But trying to get organized can also feel overwhelming. The real challenge is creating organized systems that you can keep up with so you won't find yourself needing to reorganize again a few months down the road.
I'll talk to you about your specific needs and create a plan that will make creative use of your available space and give you closets and cabinets that are easy to maintain. Organizing is not simply about lining things up and making them look neat today, it's about establishing systems that will work over long periods of time. Great organizational design makes it so easy to put things away where they belong, that it would almost be harder not to stay organized.
Angela was absolutely amazing with her ability to maximize our storage space, providing a tremendous amount of organization to two challenging areas within our home all while making it so beautiful and aesthetically pleasing to the eye!  Not to mention that she is extremely cost effective and efficient with her time and work that she executes on.  Angela's amazing talent, design eye, and skill set is truly a value and one of a kind.  Every girlfriend of mine wants Angela in their home. -Melanie Z
Client Toy Closet: Before & After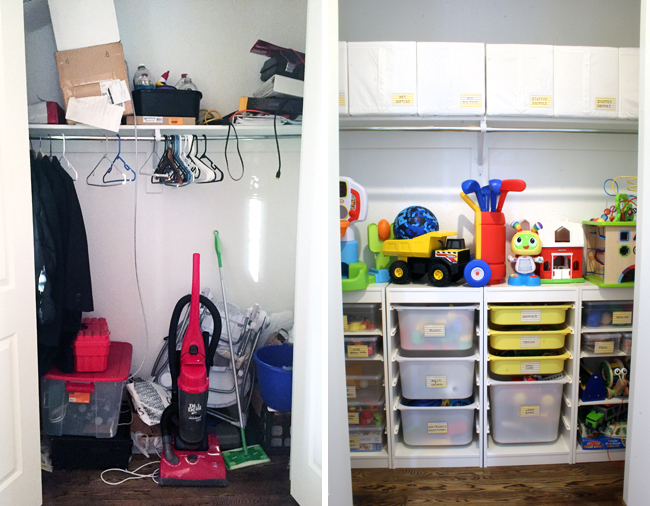 Client Coat Closet: Before & After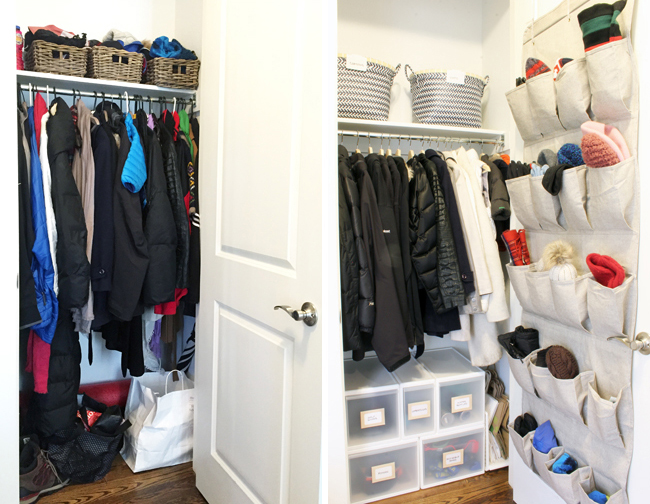 Client Mud Room: Before & After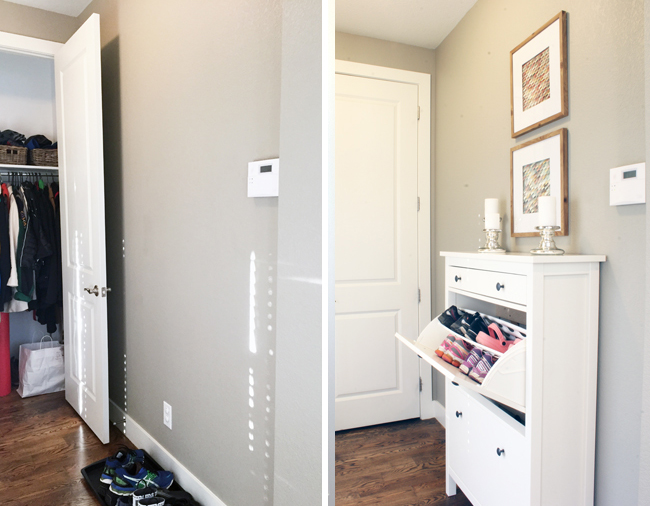 Client Garage: One Afternoon Quick-Fix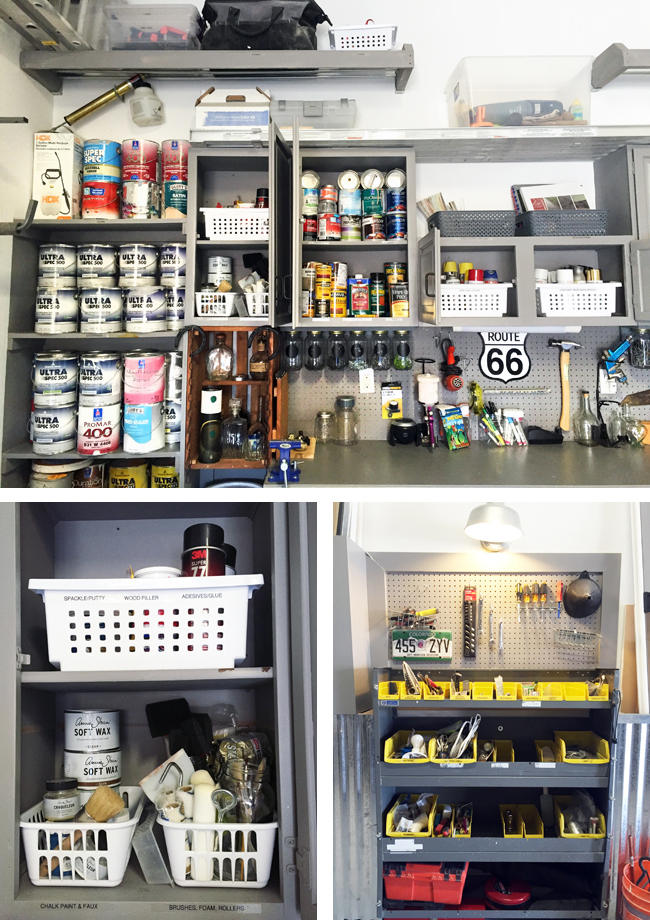 Want to work together, but don't live in the Denver area? No problem! Send me some pictures of your space, provide me with the relevant dimensions, and let's chat about your needs and design style. I can create a floor plan, design boards, and provide paint colors and detailed shopping lists to make it easy for you to put the room together. We can even tackle your organizing challenges via e-design!
Even if you do live in Denver, this can be a great option if you're on a budget and want some guidance, but feel comfortable implementing the design on your own.
Client Family Room:
Before & E-Design Plans

Pre-Teen Girl's Room:
Before & E-Design Plans