It probably comes as no surprise that I'm running a bit behind schedule on the One Room Challenge makeover of our basement bathroom. We got a late start, and couldn't quite pull it off by the deadline. But we are getting close, and I can't wait to share the finished space with you soon!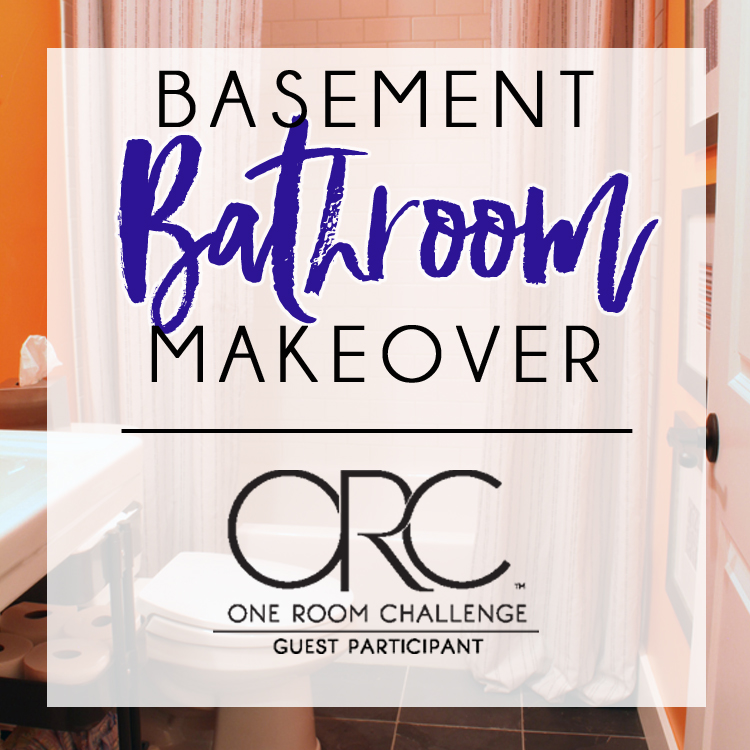 Here's a quick reminder of where we started…
After we stripped it down and repainted (Sherwin Williams SW7005 "Pure White"), we were left with a blank palette.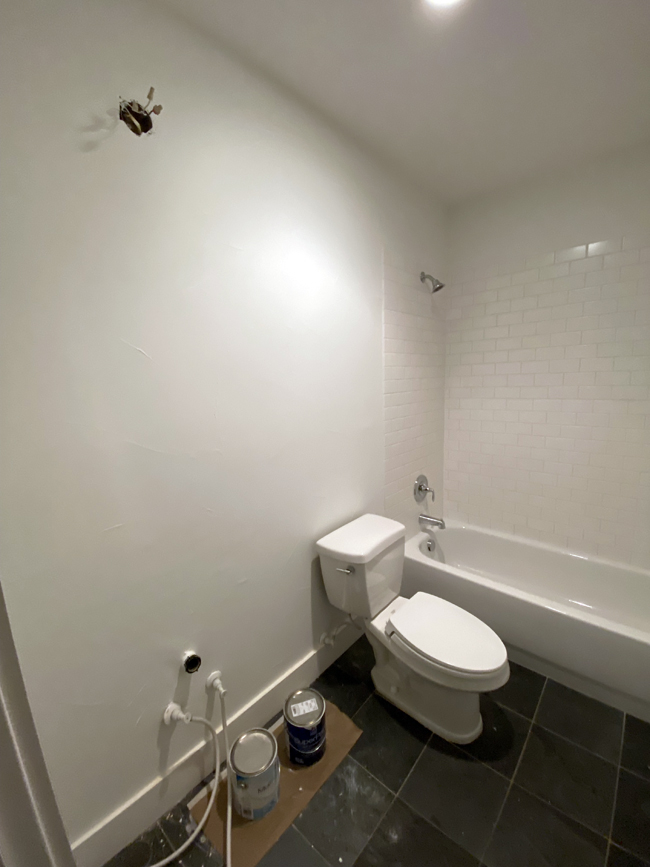 All the major elements of the room are complete – the new vanity is in, as well as the new light and mirror. I finished caulking the countertop (and recaulking the shower) today.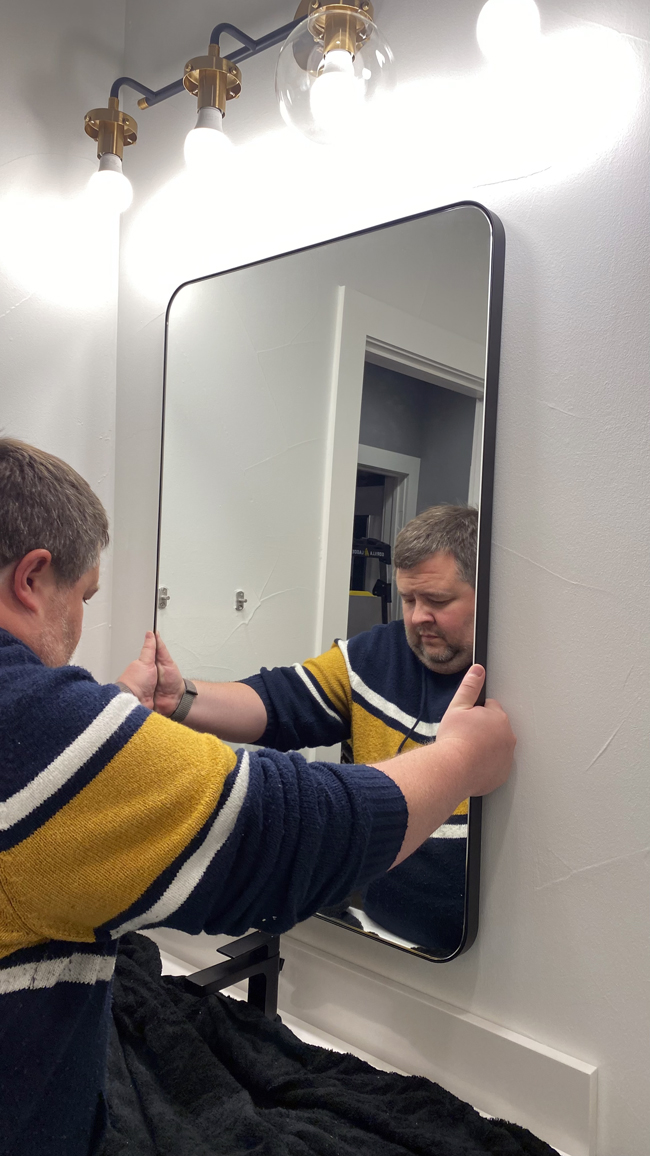 Now I'm working on the finishing touches. I have one of the frames for the art poster over the toilet, but the three frames for the other wall are on order. I'll be hanging the shower curtain and adding other decor touches in the next few days.
Check back soon for the final photos! In the meantime – here's a good idea of what it will look like.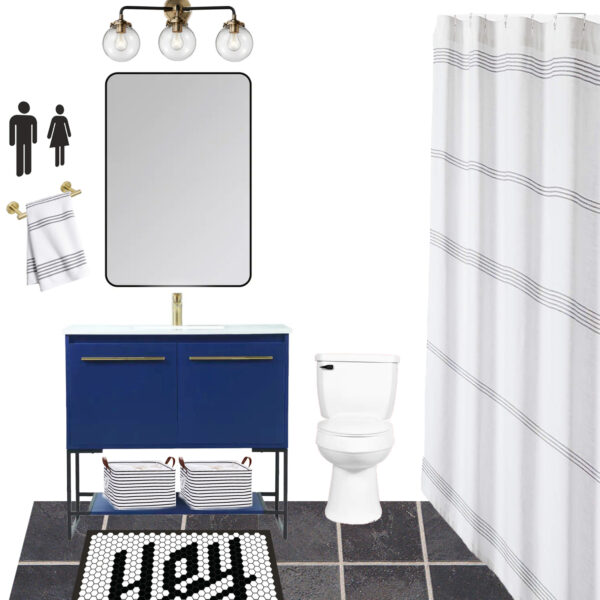 One Room Challenge
As a quick reminder, we've been working on this bathroom makeover as part of the One Room Challenge – transforming it from bold but boring into a lighter and brighter space with a lot more style. The ORC was started by Linda Weinstein of Calling It Home, and Better Homes & Gardens is the official media sponsor. If that sounds familiar, it's because this is my ELEVENTH time participating in the ORC.
In Case You Missed It…
If you want to see where we started and where we're going, check out the before photos of our basement bathroom, as well as the design plans. You can also find a round up of all ten of my prior One Room Challenge makeovers at the end of the week 1 post.