It's Week 2 of the New Year New Room Refresh Challenge. Last week, I shared the before photos of the former bedroom that we recently converted into a playroom / hangout room better suited to our growing boys. This week, I'm talking about playroom furniture and how to choose hard working pieces that add both style and function to the space.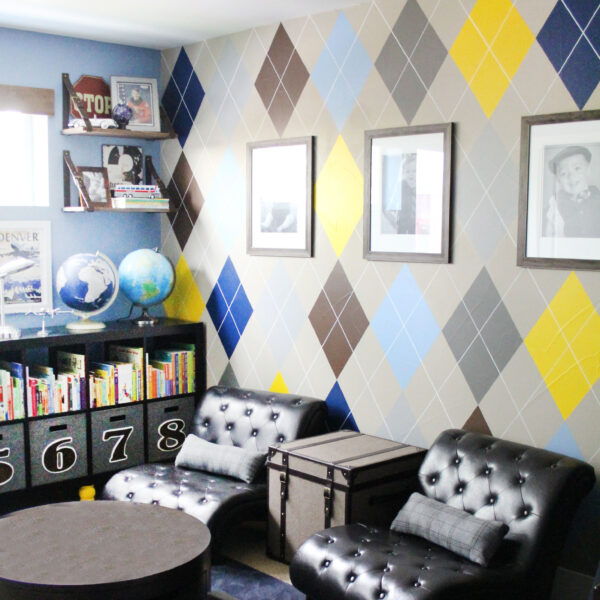 Six years ago, I wrote a popular post titled "How to Decorate a Boy's Bedroom That Will Grow With Him." In that post, I made a pretty bold statement – I had recently finished designing Beckett's toddler bedroom, and I said that the space could grow with him all the way into his teenage years, with just a few minor updates. I knew that over time we'd need to swap out the toddler bed, and that eventually he'd outgrow the small reading chairs – but I felt confident that the bookshelves, table, and dresser would stand the test of time.
Well, here we are – six years later… then three-year-old Beckett just turned 9. He now shares the bedroom down the hall with his brother, but, true to my original goal, with just a few changes, we've been able to update his toddler room into a hangout room that they boys will enjoy for many more years to come.
You can head to last week's post to see the before photos and the plans we created for this bedroom to playroom transition (including swapping out the toddler bed for an inexpensive, small couch) – but today rather than focusing on what is changing in the space, I want to instead talk about what is staying the same!
This post contains affiliate links. If you purchase something I recommend, you'll pay the same price, but I may receive a small commission.
Cubicle Bookshelves For Toy Storage
From the outset, I chose storage furniture that could grow with the boys. Along one wall of the room, I used two IKEA Kallax bookshelves for both book and toy storage. Over the years, the board books have become chapter books, and the toys inside the bins have changed many time, but the function of these shelves and bins have remained timeless.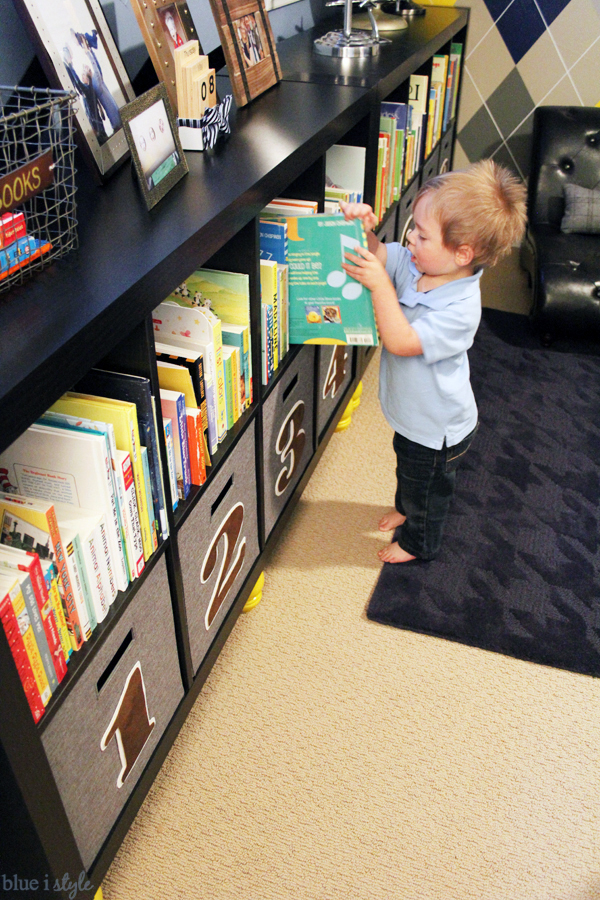 If you don't have an IKEA near you, Target has plenty of similar inexpensive cubicle bookshelves to consider, including some with added style features, like faux-cement tops, or two-toned shelving.

Whether you choose the IKEA Kallax or one of the options from Target, each of these cubicle shelf units features 13″ x 13″ openings. Most square storage bins on the market are a bit to small for these openings, but this brand of bins from Target fit perfectly and come in tons of colors and patterns. Here's just a sample of the options available:

I purchased gray cubes and used fabric glue to create these DIY numbered storage bins. The numbers not only add a fun style detail to the room, but they also help the boys to clean up this space on their own because they know which toys belong in which numbers.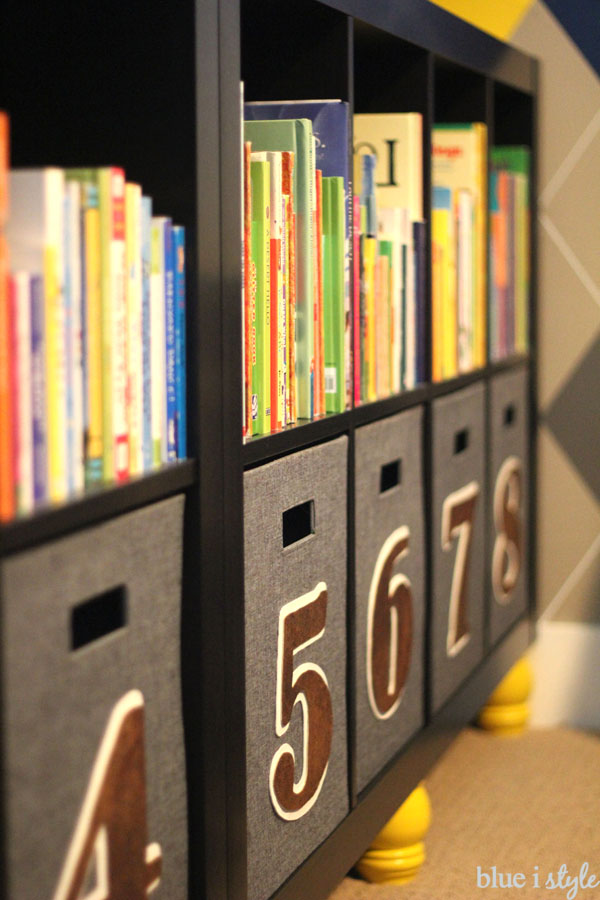 Storage Coffee Tables for Playrooms and Family Rooms
For the middle of the room, we chose a round coffee table from the Land of Nod (now know as Crate & Kids) with two large storage drawers. Over the years, this table has provided the perfect space for the boys to play games, do puzzles, and set up elaborate worlds for all of their animal figures. And since you can never have too much storage in a kids' space – the drawers double the function of this table.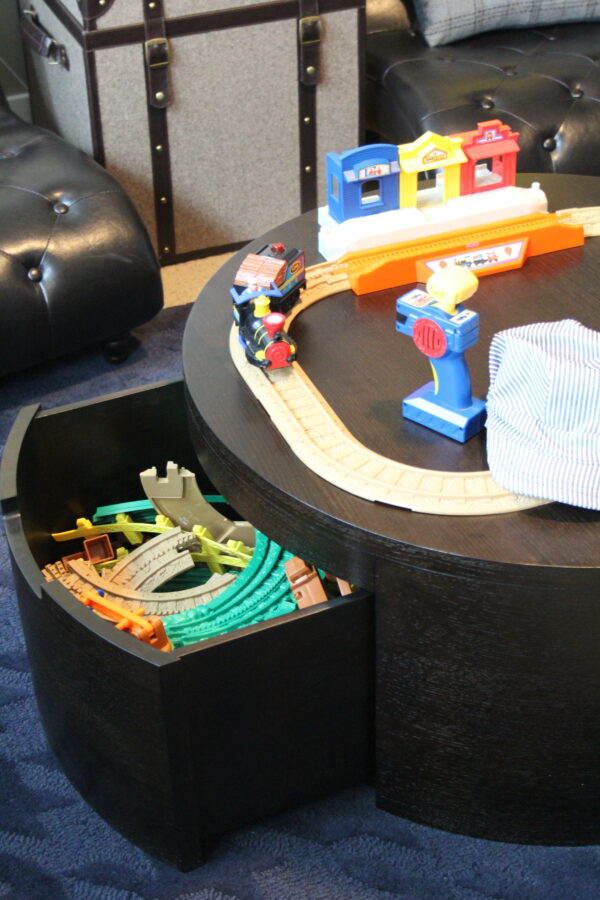 This coffee table is no longer available, but I've found some other great coffee table options with storage that would make a wonderful addition to any playroom or hangout room. For younger kids, I'd opt for a round option to avoid sharp corners.

Now it's time to check in with the other seven talented bloggers who are also participating in the New Year New Room Refresh Challenge. See what progress they've made in their spaces this week…
Casa Watkins Living // Up To Date Interiors // House by Hoff // Our Fifth House // Jeweled Interiors // Blue i Style // Domicile 37 // Delineate your Dwelling