I am excited to announce that I am joining the 2014 contributing team at Pretty Well Organized! Wendy, the lovely gal behind PWO, started her blog right around the same time that I started this little blog, and we have a lot in common – namely our passions for organizing and making things pretty. So when she invited me to join her team, I knew I had to say yes, and I am thrilled to now be working with her along side three other awesome ladies: Sandie from Life in Positudiness, Nicki from Hello Stripes, and Lisa from Dwell Delightfully.
For 2014, Wendy has issued a 52 week
Pretty Well Organized Challenge
. Each month the challenge has a different theme – an area of our house or our lives to organize – and each week has it's own specific focus. Here's a run down of each of the monthly themes.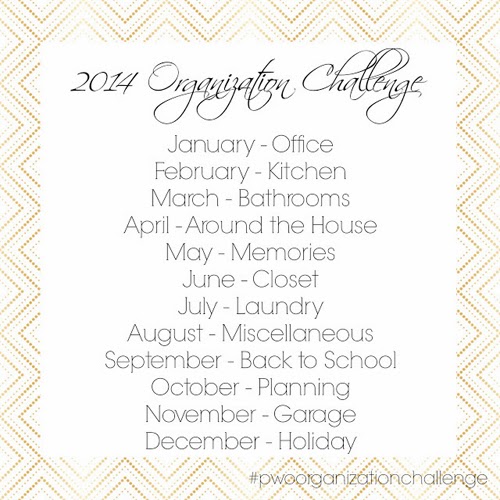 I'll be contributing a post to PWO once a month, and for January Wendy asked me to tackle the first of her weekly topics, budgeting. So next week I'll be chatting over at PWO about how we budget the money in our savings account. The remaining weeks in the month of January, you'll be able to read tips from Wendy's other contributors on the topics of bill pay, incoming paper, and filing.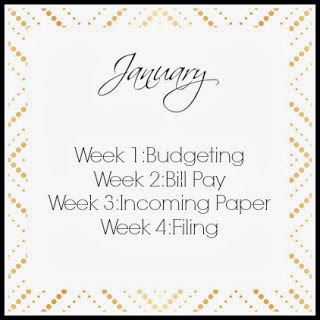 I have A LOT planned for 2014, and while I'm participating in the PWO Challenge and contributing to Wendy's blog each month, I'll still be continuing full speed ahead with all of my own projects and chatting about a little of everything here on my blog – from decorating and entertaining to organizing and DIYing. Let's get this party started!