I don't know about you, but I am ready for the weekend! My boys and I have been sick for the last two weeks, but nonetheless I've been busy working on some major organizing projects around the house. We've been in the "it gets worse before it gets better" phase for a while now, but it's finally all coming together and I can't wait to show these projects with you very soon!
But in the meantime, I wanted to share something that made me grin from ear to ear…
Each month, five lovely bloggers host a link up party that they call "Get Your DIY On." These online link ups give bloggers a chance to share projects that they are proud of, and to get inspiration from one another. Each month the party has a new theme, and for February the theme was "Simple Decor Projects We Love." This theme was right up my alley, as I love decor projects, so I linked up a few of my faves. Imagine, then, how excited I was to learn this week that not one, but TWO of my decor projects were selected among the 24 favorites by the hosts of the party. And I'm in very good company – the other projects that were selected are pretty amazing and inspiring! If you like decorating and DIY, you are really going to want to check out all of the feature projects!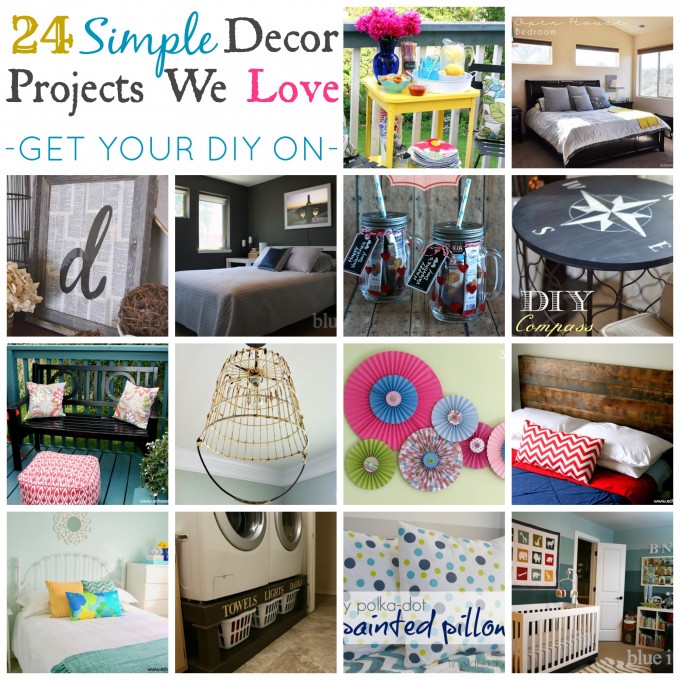 Yep, that's my honeymoon inspired guest room you see there in the second row, AND my ombre striped nursery that you see in the bottom right corner. Abby, from Just a Girl and Her Blog selected my guest room as her favorite room maker, and Christy, from Confessions of a Serial DIYer selected my nursery as her favorite room makeover. Thanks girls! It's an honor!
Please hop over to their blogs to check out the other 22 projects that were featured. You're sure to find something you love! And if you missed the details of our Greek Honeymoon Inspired Guest Room or our Ombre Striped Gender Neutral Nursery the first time I chatted about them on the blog, here's another opportunity! 🙂