The floor drama that I told you about last week took some extra time and slowed us down a bit, but we quickly got back on track and checked two more big items off of the home office to-do list.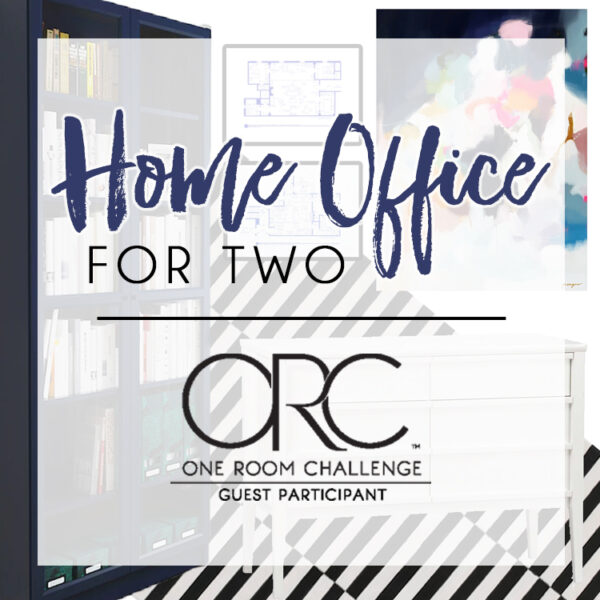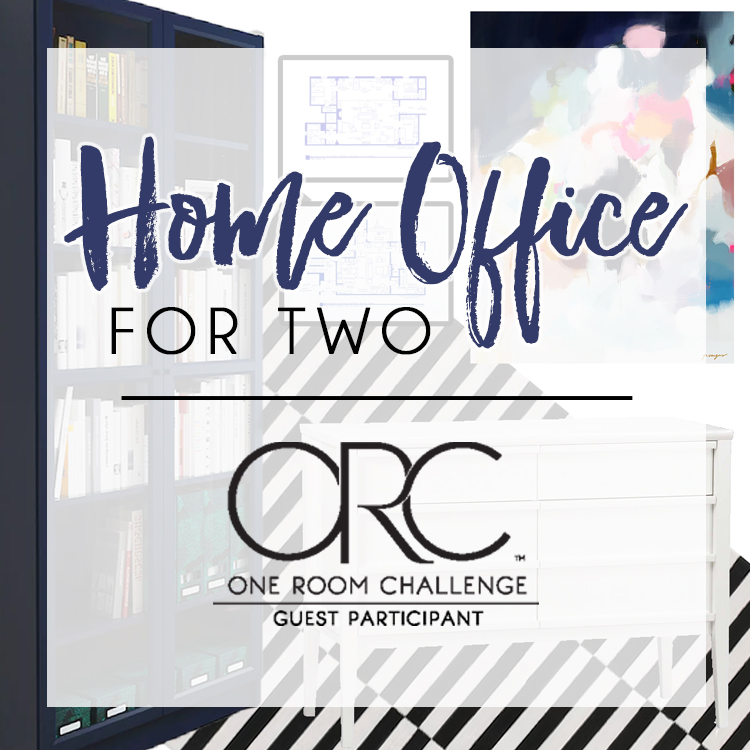 As a reminder- here's where we left off last week…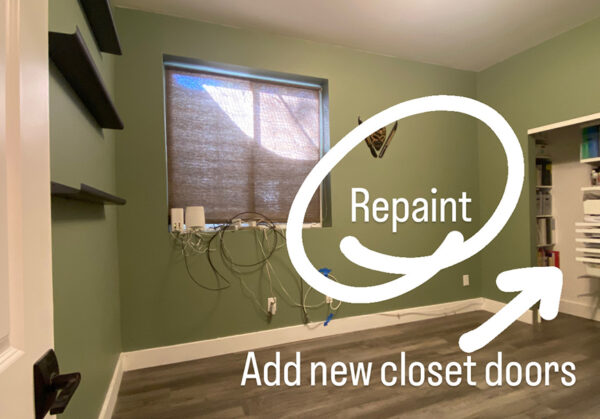 When we first moved into our house, the home office (which is actually just a basement bedroom) had bypass / sliding closet doors. Here's a picture from move-in day back in 2008 when the room was still empty.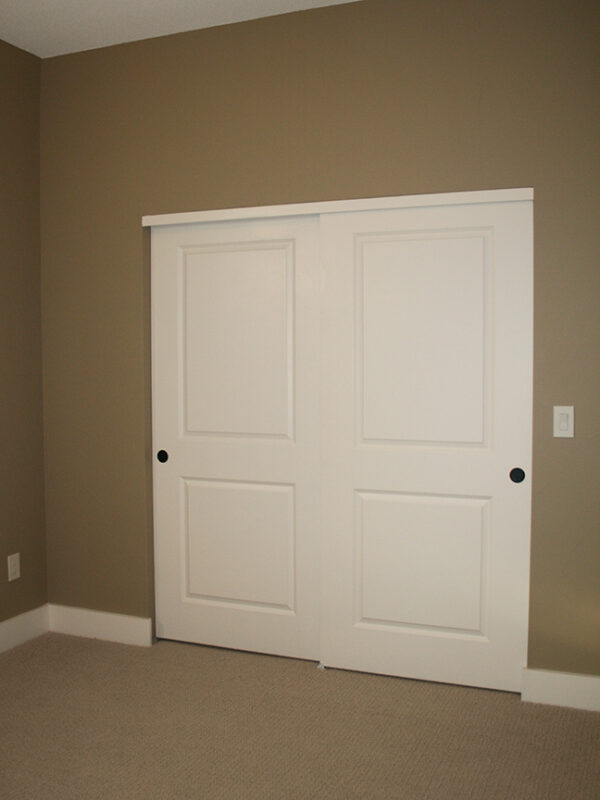 In the fall of 2019, when I was working with The Container Store as a brand ambassador, they asked me to show off the functionality of their Elfa closet systems. I had always dreamed of a functional craft closet, with a combination of shelves and drawers. But the only way to make that work in this closet was to remove the doors to allow full access to the center of the closet. So down the doors came – and in went the dreamy Elfa system.
I always planned to install new doors at some point in time, but then decided that it didn't make sense to do so until I was ready to do the whole room. So here we are.
We DIY as many projects as we can, but since the closet didn't have an existing door frame / door jamb, I knew that this project was above our pay grade. I hired a professional who started by removing the track from the old bypass doors.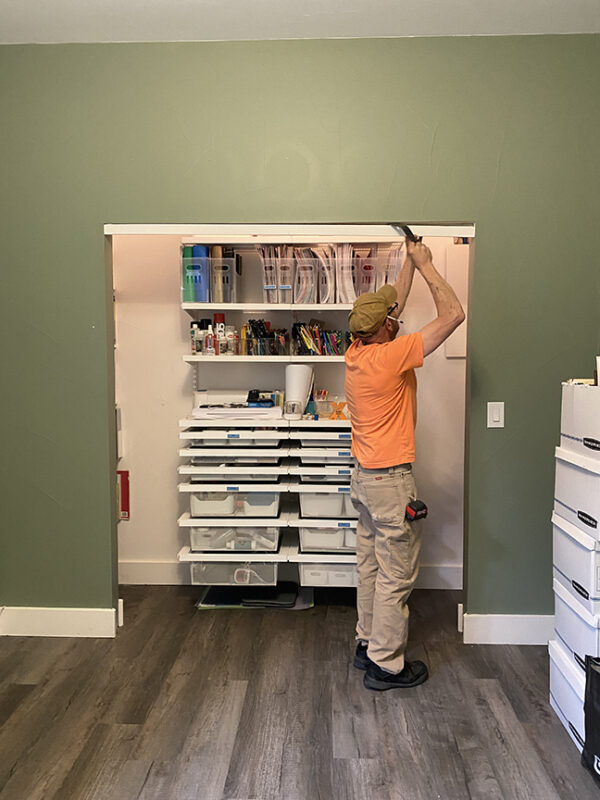 Then, he began building out the new door frame.
By the end of the day, the new doors were in and ready to be painted, along with the rest of the room. We still need to install the door knobs once they get delivered.
Since our home office is in a basement bedroom, I knew I wanted to paint three walls white to make the room as bright as possible. I chose the same white we used recently in the adjacent bathroom – Sherwin Williams Pure White.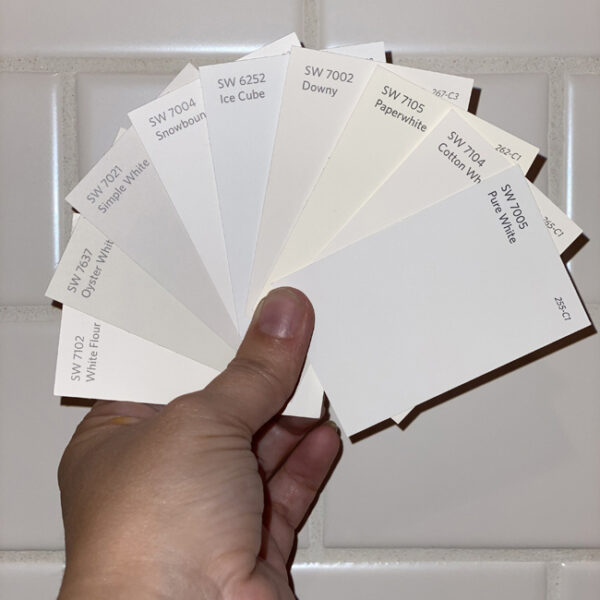 It's so fresh and bright, even though my poor iPhone photo here doesn't capture it very well. It will be even better once we install a better light fixture in the room!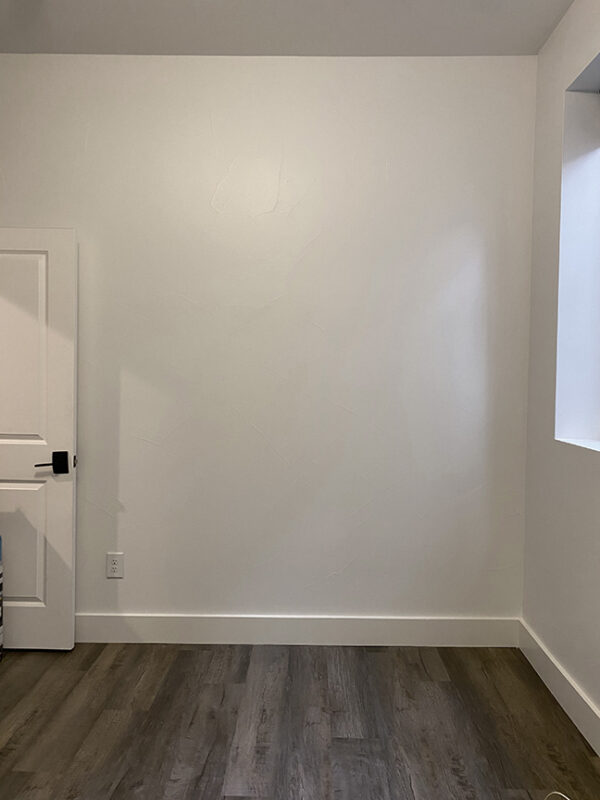 My design plans call for painting the fourth wall a deep navy blue. We will be using two blue Ikea Billy bookcases in the room. Here's a reminder of the design plans so you can see how the blue factors in.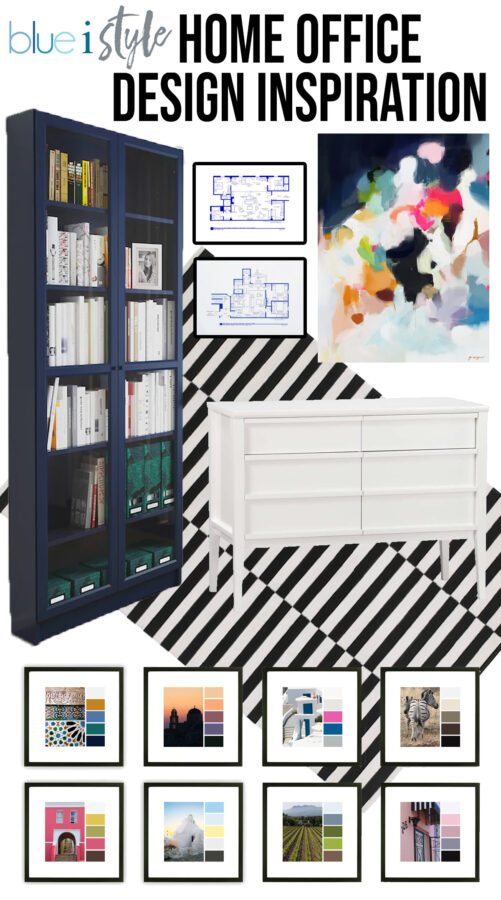 I picked up lots of blue paint swatches from both Benjamin Moore and Sherwin Williams. I quickly narrowed my options down to the three that looked best next to the blue of the yet-to-be-assembled Billy bookshelves.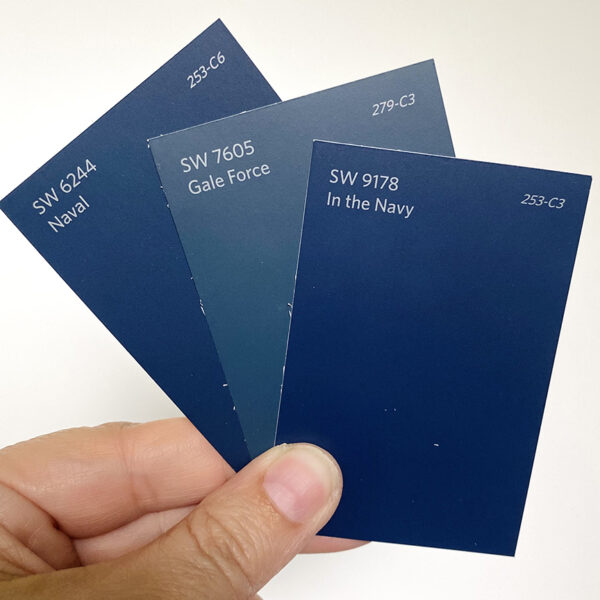 We ended up picking Sherwin Williams Naval, and I love how it looks! Again, the light is pretty bad in this iPhone photo, but take my word for it and I'll get better pictures as we move along.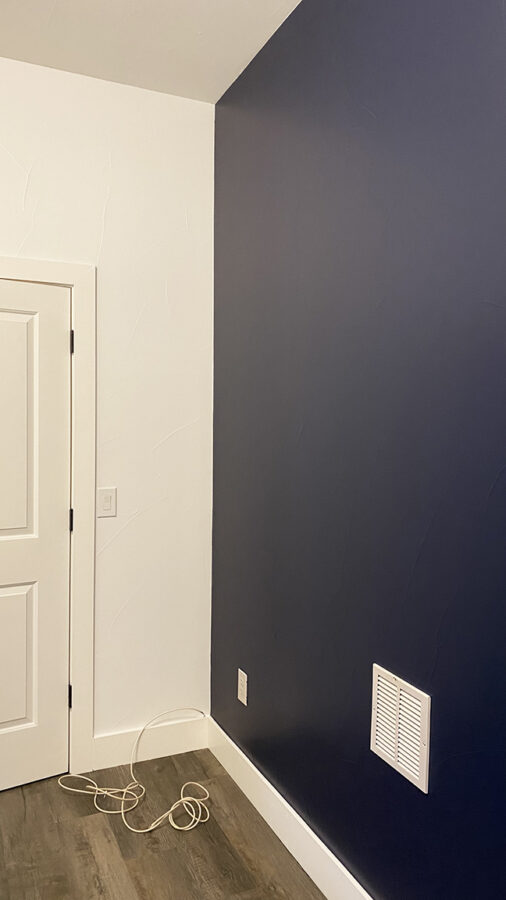 And that's a wrap on Week 4. – halfway to the finish line of the One Room Challenge. Here's what's coming up:
Completely clear the space
Replace carpet with solid surface flooring
Install new pull-open closet doors (previously removed the bi-pass closet doors)
Paint walls and closet doors
Install new window blind
Install new light fixture
Select / assemble new furniture
Select rug
Create double sided desk
Set up computers / technology
Organize new storage spaces
Hang gallery wall
Hang other art
Style the space
A LOOK BACK AT ALL MY PAST ONE ROOM CHALLENGE PROJECTS
It can be interesting to see the week-by-week progress of a big project, but if you prefer the satisfaction of the final reveal, check out the eleven One Room Challenge spaces that we've completed over the past decade: