Do you want to feel like you are finally in control of your business?
Are you overwhelmed trying to figure out the best way to get organized and manage your time?
We've Written the Book on Blog Business Organization…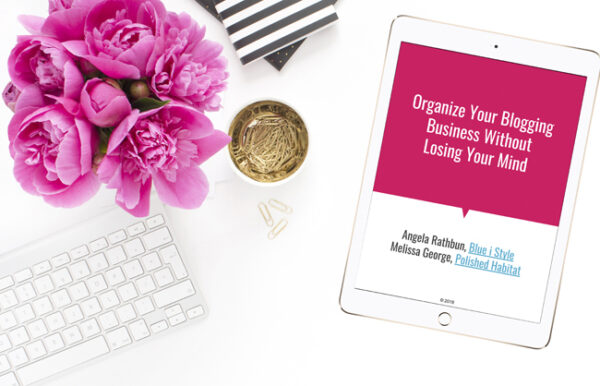 Our 62 page eBook, "How to Organize Your Blogging Business Without Losing Your Mind," is the step-by-step resource you need to save your sanity AND grow your blog's influence and income!


We get an Airtable credit if you sign up using our links. Thank you!
Here's an outline of what we cover in each chapter:
6 Step Organizing Process
What to Organize & Why
Airtable Basics
How to use Airtable to track, manage & plan all of your blog posts (with step by step instructions and examples)
Additional tips & resources
It might seem overwhelming, but just stick with us… We'll teach you how to use Airtable to organize every aspect of your blog business!
After reading the book and following the step by step instructions, you'll have:
An editorial calendar that's easy to manage and update
A visual way to view and manage the status of all your projects and posts
A system for managing sponsored posts
An organized list of potential blog post ideas
Even a prioritized list of posts that need updates
Not Ready to Buy the Book Yet? No Worries! Grab our FREE Blog Organizing 101 guide to get you started…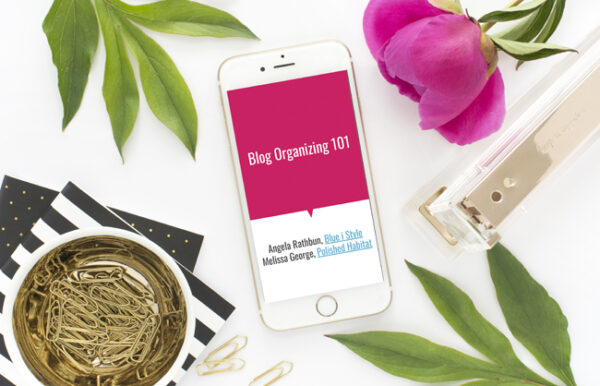 About the Authors: Who We Are & Why We Can Help!
As home decor and organizing bloggers, my friend, Melissa, and I have become pros at calming the chaos in our homes and creating systems that keep the whole family on track. Yet despite all this home organizing knowledge, we were struggling to create systems that could keep us on track in our business lives.
With the crazy number of blogging tools we were using, we still felt disorganized because we had spreadsheets and notes all over the place. Then it occurred to us that maybe we could use the same step by step organizing process that we use in our homes to finally get our blogging businesses organized as well. It worked! This step by step process, combined with our organizational and project management experience, became the basis of our book,
Organize Your Blogging Business Without Losing Your Mind
.
My blog,
Blue i Style
, aims to teach readers that decor should be functional, organizing can be beautiful, smart DIYs help stretch your budget, and an organized and stylish home can still be practical for life with kids. I am an attorney by education, and also holds degrees in management and marketing, but blogging full-time allows me to pursue her real passion of helping others create organized and beautiful, happy homes – and now, organized blogging business as well! My work has been featured in print in
Better Homes & Gardens
and
5280 Home
, and online by HGTV, the Today Show, Good Housekeeping, and more.
Through her blog,
Polished Habitat
, my friend and co-author Melissa shares her passion for intersecting style and function through easy to implement organizing tips, home decor tutorials, and creative ideas to help readers think outside the box, no matter their budget. Soon after falling in love with blogging, she stepped away from her left-brained role as a project manager with an accounting degree to pursue her right-brained dreams of running Polished Habitat full-time. Her work has been featured in print in Better Homes & Gardens and Room to Create Magazine, and online by HGTV, House Beautiful, Brit & CO and more.