It's Friday, and that means it's time for another addition of Five Minute Friday!
Today's five minute project comes to us from my friend Katie, at Addicted 2 DIY. She found the most ingenious solution to storing all of her excess twine and floss – wine corks!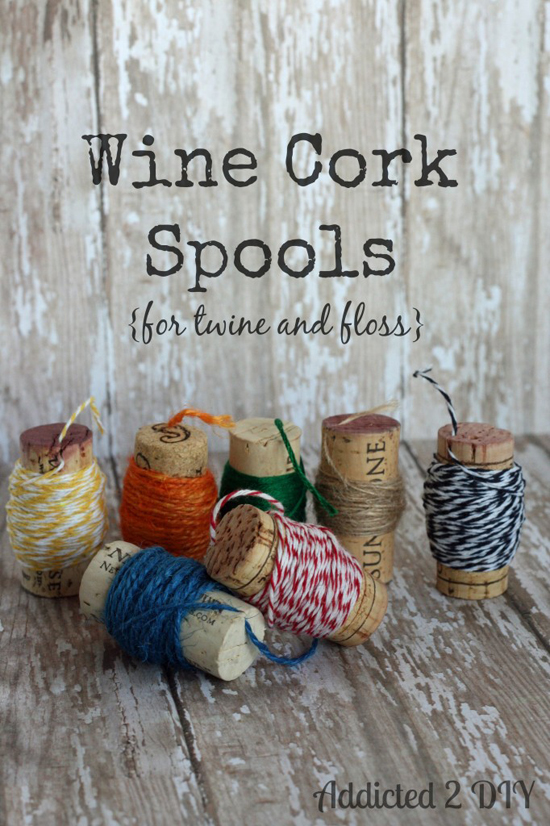 I tend to hord baker's twine – saving it to reuse over and over again. But, as result, I often have pieces lying around that end up becoming a knotted mess. So when I saw Katie's solution, it was one of those "why didn't I think of that?!" moments. Functional, and cute to boot!
Head on over to Addicted 2 DIY to see how Katie secured her twine to keep it from unraveling! So simple, but SO smart!
Thanks, Katie, for letting me share this great idea with my readers!