UPDATE:
The Rooftop Deck Makeover is COMPLETE!
See the finished space here!
I mentioned a few weeks ago that in addition to turning our rooftop deck into an outdoor living room, I also want to use the space as an outdoor movie theater. Today I want to share a few more details about those plans.

Remember that big, blank white stucco wall on the deck?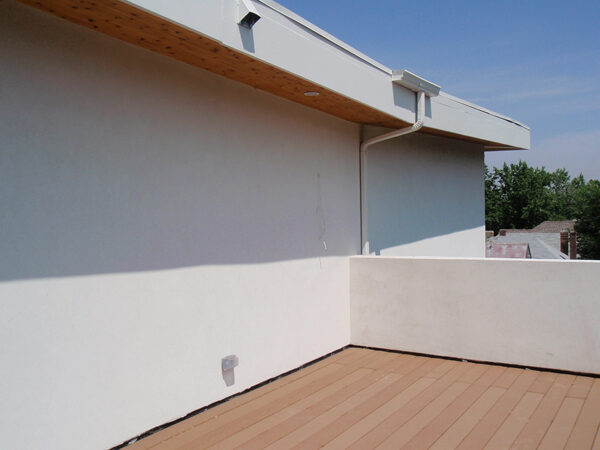 This wall has always provided a design challenge in my mind. My goal is to make this wall feel like a focal point by hanging a large piece of canvas art. I think the shades of blue and green in this agave canvas art will be a perfect compliment the blue sky and green trees surrounding the deck.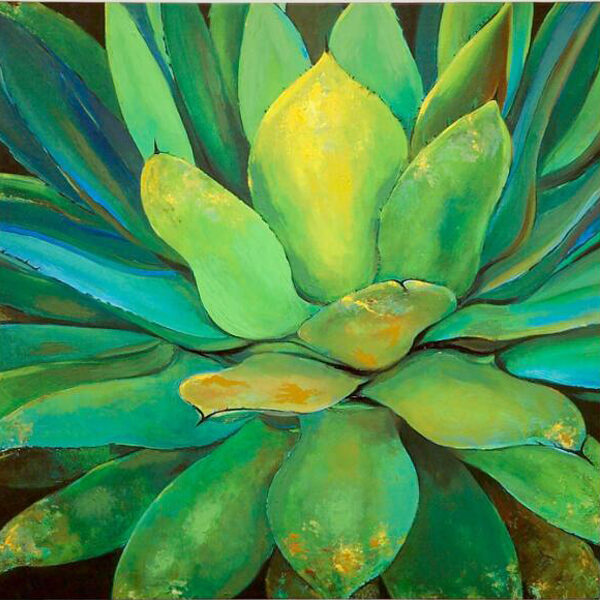 This weekend, I will weatherproof this canvas art using this method that I came up with a couple of years ago. That will allow me to leave the art up all season and just bring it inside for the winter months.
Here's how to weatherproof art for the outdoors:
I initially assumed that we'd orient all of our rooftop deck seating to face look out toward the treetop views, with the couch placed against the stucco wall and the art hanging above the couch. Instead, But once we came up with our out door theater plans, I decided to instead orient all the furniture toward the big stucco wall.

As a result, even at a large 35″ square, this piece or canvas art alone won't be enough on the stucco wall. Scale is so important in design, so to fill more of the space, and create a finished look, I'm going to hang black and white striped outdoor curtains on either side of the art. Then, when the sun goes down, we can simply take the canvas art down, and the white wall will transform into our very own outdoor movie theater! We'll use an outdoor movie projector and the white wall will act as the screen!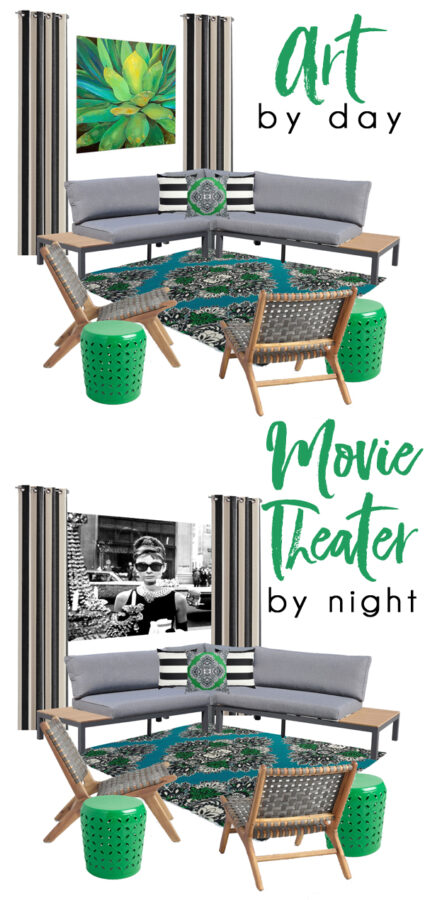 I can't wait to show you the finish rooftop retreat and outdoor movie theater next week!