"Tiny tots, with their eyes all aglow"… I've always loved that line in Nat King Cole's The Christmas Song, and I'll admit that I'm a total sucker when it comes to fulfilling my kids' requests for Christmas decorations.
A few years back, I bought two small Christmas trees for our front steps, and I usually hang a wreath on each door, but this year the kids asked for some colored lights and decorations for the trees, so I knew it was time to step up my porch decor game a bit.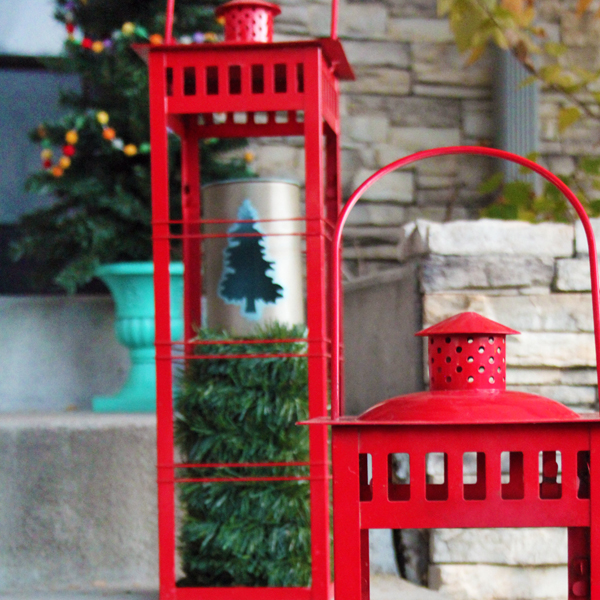 I teamed up with my friends over at Cost Plus World Market to create a simple and modern Christmas front porch that would fulfill my kids wishes without going overboard. I am excited to give you few quick sneak peeks, but you'll have to head over to my guest post on the World Market Discover blog for all of the photos and details.