My bloggy friend, Melissa from A Prudent Life, and I have so much in common – including our love of pretty office supplies and Gilmore Girls! But since Gilmore Girls is a bit off topic for Five Minute Friday, let's instead talk office supplies…
I have a weakness for notebooks with stylish covers, jars of colorful paperclips make my heart go pitter patter, and pretty file folders can stop me in my tracks! But buying cute, patterned file folders can be expensive, making them impractical for many office makeover budgets. That's why it's a better idea to just make your own!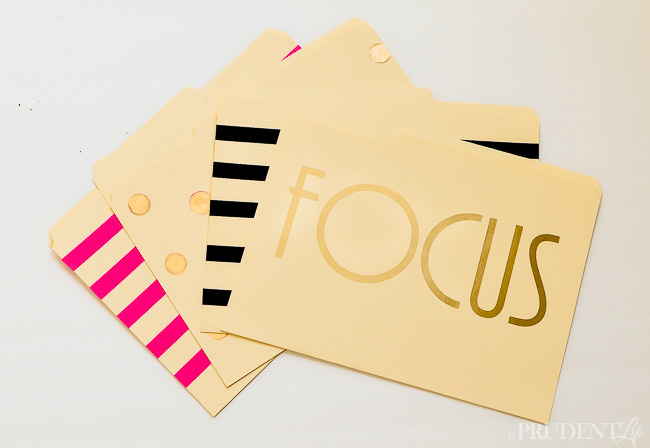 Melissa recently shared a tutorial for making gorgeous file folders on a dime, and I just knew I had to featured them as today's Five Minute Friday project!
Head on over to A Prudent Life to find out just how easy it is to make your own pretty file folders, and while you're there, be sure to check out her full desk organization reveal!