Whether your making over an entire room or a piece of furniture, paint is one of the easiest and most cost effective ways to create a fresh new look! This month, the All Things Creative team has rounded up some of our very favorite furniture makeovers.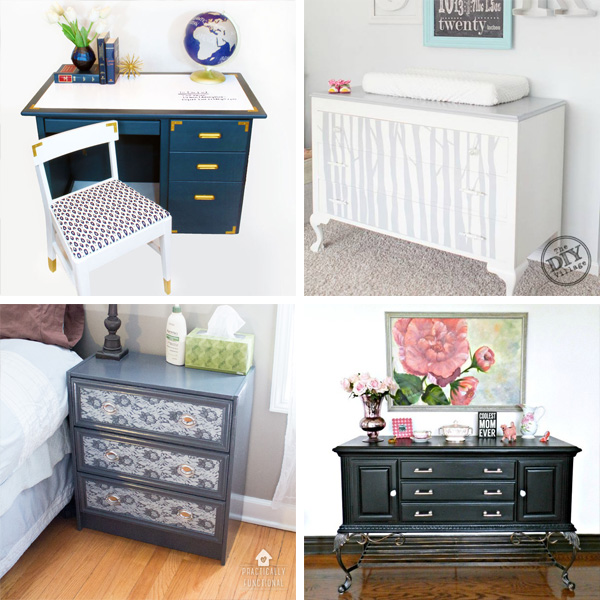 Each of the ladies of All Things Creative has a unique style, so you're sure to find something you love!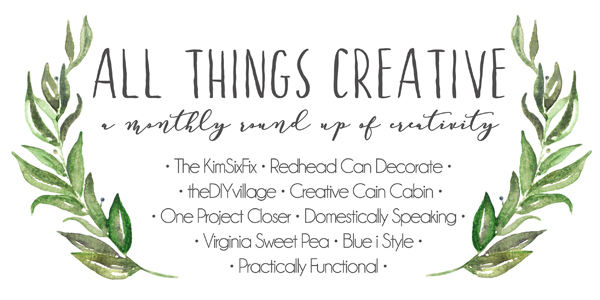 Whether you've got a piece of furniture sitting around the house that's seen better days, or you've been searching for that a new piece on a budget – we hope that these makeovers will inspire you to give new life to a piece of furniture to create something uniquely your own, and perfect for your home!
Click on the links below the images to read the details about how to achieve each of these looks:
Don't let painting furniture intimidate you, each of these posts is packed with lots of tips and advice. All you need is some creativity and a little patience to create a piece that is uniquely your own! Be sure to pin the image below so that you can find your way back this post. HAPPY PAINTING!