It's week 3 of the One Room Challenge and I'm converting the nursery into a shared bedroom for my boys… or at least that's what is supposed to be happening around here. But this week has been a whole lot of hurry up and wait since nothing we've ordered has arrived just yet.
The bunk beds are scheduled to be delivered on Friday… so I know what we'll be doing all weekend. Fingers crossed the assembly is easier than I expect. On second thought, I'll be crossing my fingers, toes, and legs for that one!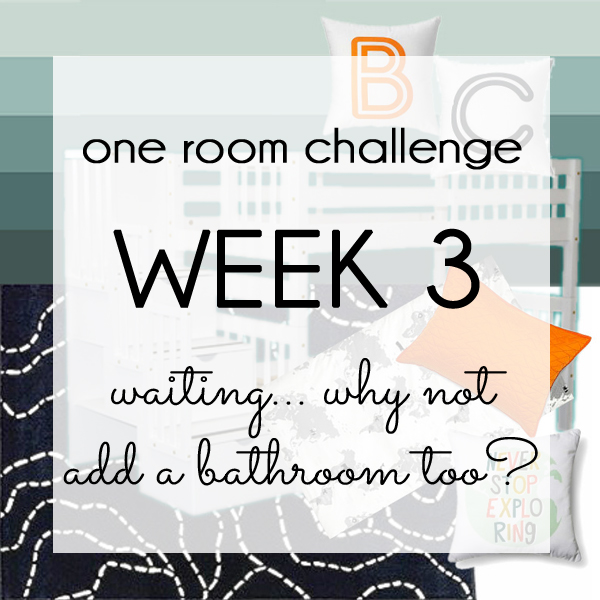 In the meantime, since we couldn't make much progress in the bedroom this week, we decided to tack on a little extra project and give a quick refresh to the bathroom connected to the boys bedroom. Because, why the heck not?!
We never did much with the bathroom other than hang on frame and put a vase on the counter when we first moved in – years before kids entered the scene. It's always looked fine, but it certainly doesn't say "little boys live here."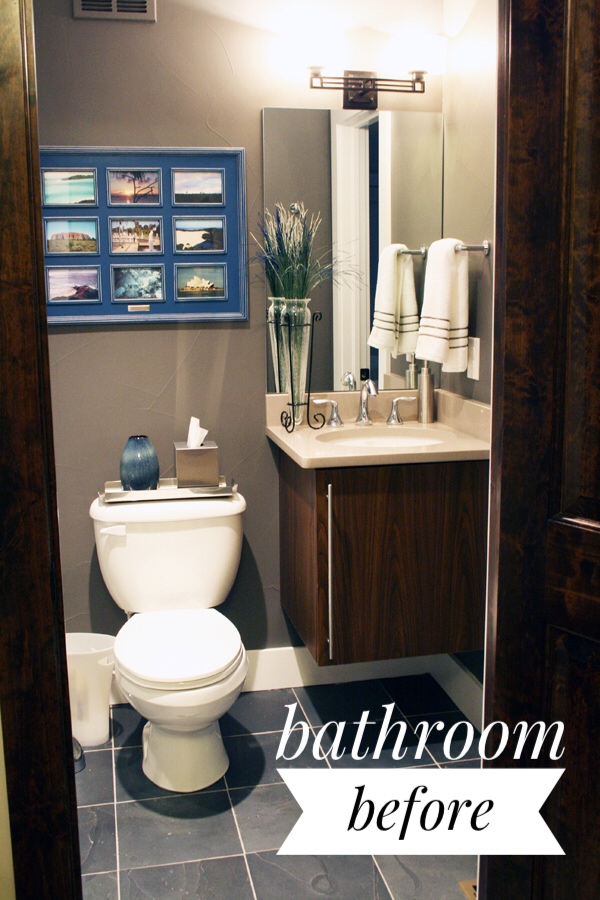 I debated on whether to continue the bedroom design into the bathroom as well, but the boys also have another recent passion – superheroes! And since it was too much of a stretch to try to tie Batman and Spiderman into the bedroom design along with the animal and transportation themes, I decided that the bathroom would be the perfect spot for my super boys to get their superhero on.
Our house is full of oddly placed bathrooms where the toilets are a little too on display, and this bathroom is no different. It has two doors – one to the bedroom, and the other to the second floor hallway. That hall door is positioned so that the toilet is the first thing you see when you reach the top of the stairs. So rather than making the bathroom match the colors of boys' bedroom, I decided I' would rather coordinate it to the black and white color palette of the hallway sitting area.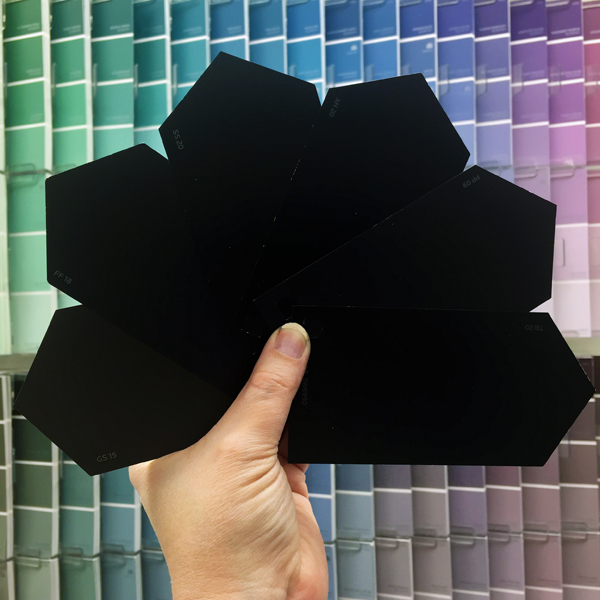 Yep, that's right! Black! I've been wanting to paint a room black for a long time, and I'm excited to finally go for it!
My goal is to make this a simple and sophisticated version of a superhero theme… one that the boys will love now, but that will also grow with them for many years, and that will blend in seamlessly with the rest of the non-kid decor in the upstairs hall.
Here's a little peek at what else I have planned for the space: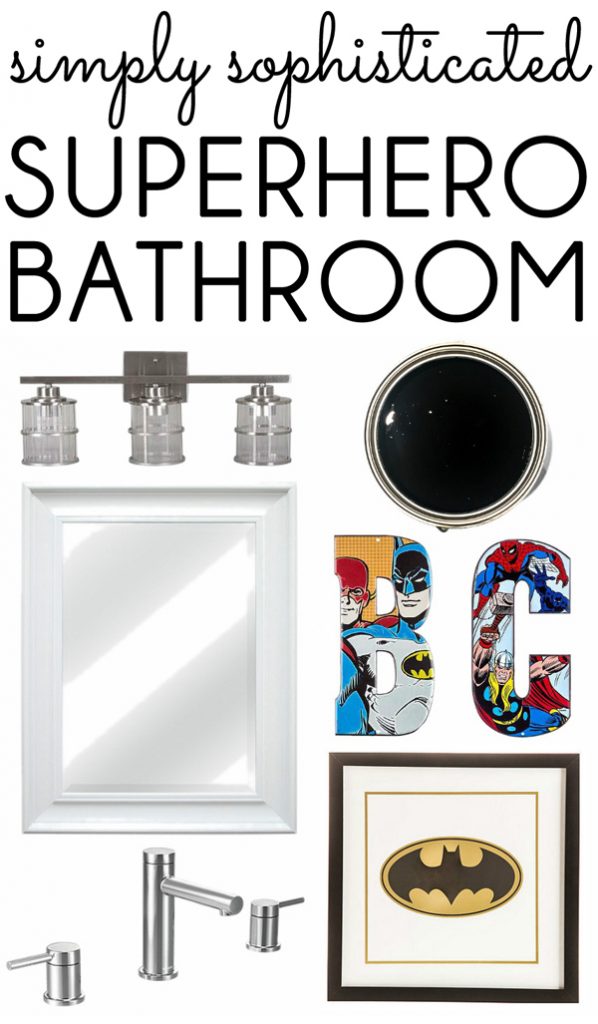 Ok, so that's what I've been working on while we wait for the all the bedroom stuff to arrive! But let's get back to talking about the bedroom for a minute before I wrap up this week's update.
The boys have been begging to share a bedroom for a long time now, but it seems that the reality is setting in for 3 year old Cooper that sharing a room means change, and he's having a few second thoughts. What kind of a One Room Challenge would it be if without a challenge right?!
Cooper seemed to think that we were getting bunk beds to play on, but that he'd be keeping his toddler bed for sleeping. I had to break it to him that there was no room for both… so we'll be working on that transition and I hope that he'll love the new bed so much that he'll adjust quickly.
The other thing Cooper informed me this week is that we absolutely CANNOT get rid of the rocking chair in the corner of his room. I was worried this might happen. He loves to read books in that chair, and he adores his time alone with dad at the end of the day when they "rock the chair," as he calls it.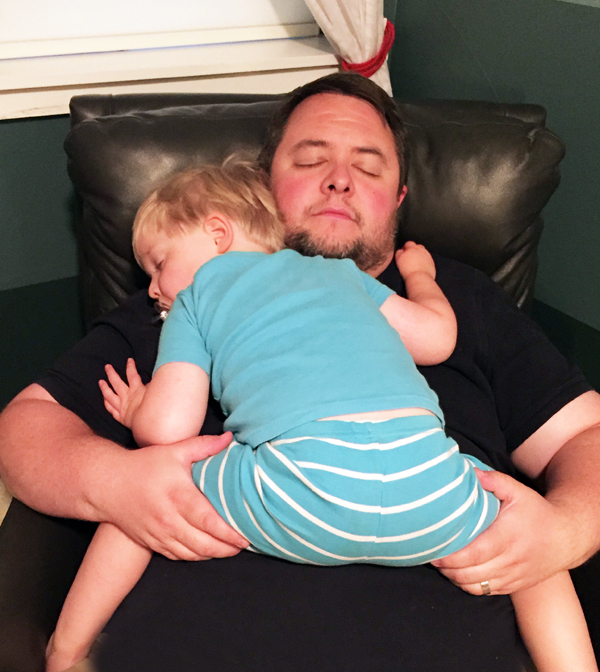 I just don't think we can keep the chair in the room and fit the new bunk beds… so I'm working on a back up plan. We're going to try moving things around in the guestroom a bit to make room for the chair. The grey color would coordinate nicely, and this would give Cooper a quiet spot to enjoy the chair alone with dad, since he'll be sharing space with his big brother the rest of the time. However, the elliptical ended up in the guest room when we designed Beckett's room a few years ago, so that may have to go to make room for the chair… And so continues the game of musical furniture.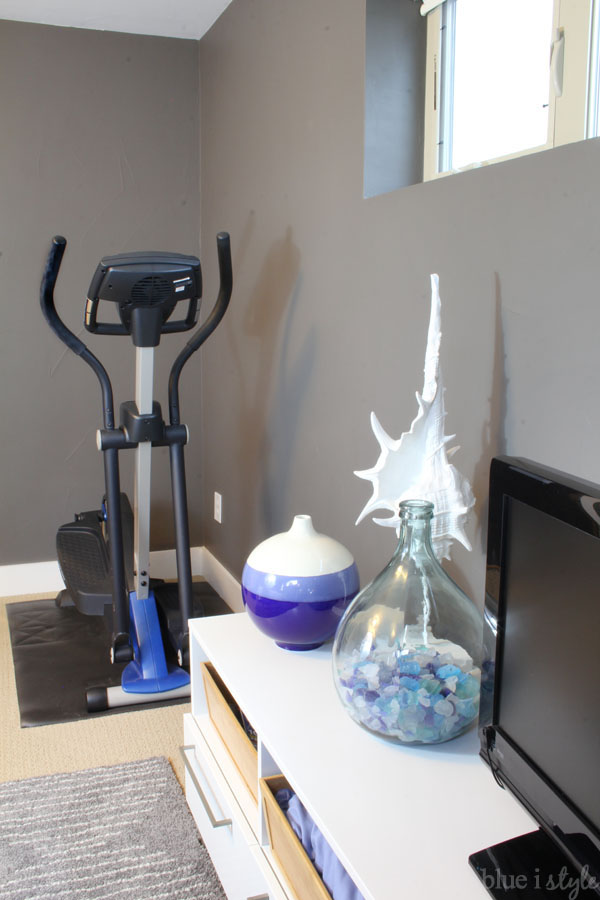 Thanks so much for stopping by for this week's One Room Challenge progress report! I should have a lot more to report next week as the real work gets rolling. And please be sure to hop over the
Calling It Home
, our fabulous host for this event! On her blog, you'll find links to all of the weekly updates from the other 200+ participants. That's right, there are more than 200 other people tackling this five week makeover challenge… crazy loves company!