As I mentioned yesterday, a while back I entered the Apartment Therapy "Room for Color" contest by submitting photos of Beckett's ombre striped nursery. And earlier this week I learned that my submission made it through the "Editor's Phase" and has now been posted on the contest website for the first round of voting.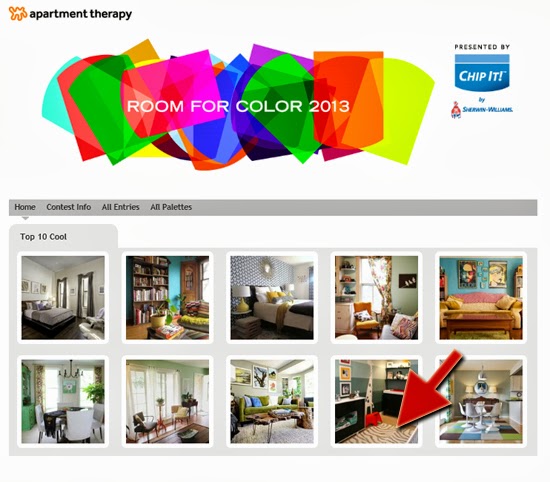 Thanks to everyone who helped by voting yesterday. I'm now in the TOP 10 in my division, but I need to move up to the top 5 to make it to the judging round! Can you help me get 30 more votes BEFORE NOON TOMORROW (Friday)?
Please click here to go to my contest page, scroll down below the photos and room description, and then click on the red box that says "Favorite" to vote for my "not so neutral" gender neutral nursery. You have to log in in order to vote, but you can simply use your Facebook log in if you don't have a separate Apartment Therapy account.
Thank you so much for your support! I am very proud of the nursery and it would be a huge honor to make it to the next phase of the contest!
I promise to be back tomorrow with non-contest related content.