I am excited to officially kick off the Christmas season with a crazy easy project that is going to make a big statement in my holiday decor! When I was flipping through my Crate and Barrel holiday catalog, my eye was immediately drawn to a set of large, red Ho Ho Ho letters. I loved the glossy finish and the scale of the letters, but then I saw the price tag and did a double take… $60 for 6 letters?! I know a project begging for a knock-off when I see one!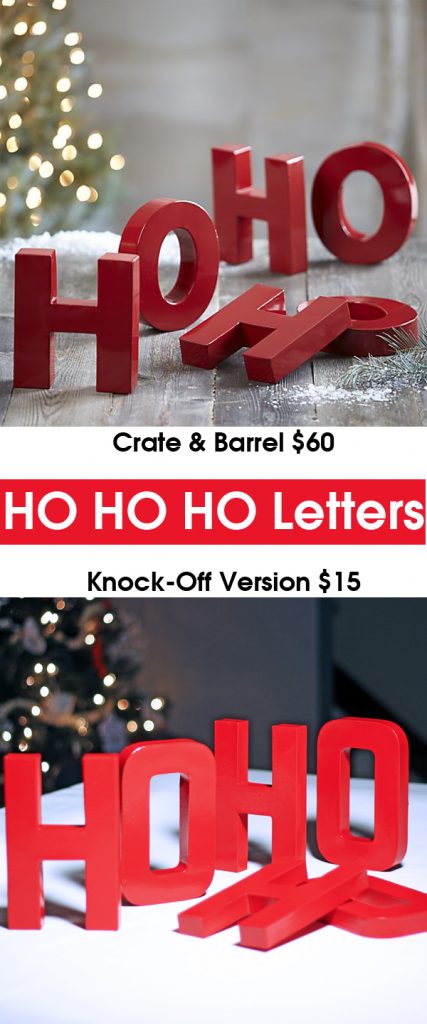 This is seriously so simple that it hardly warrants a tutorial – paper mache letters and spray paint and done.
The Crate and Barrel letters are 8 inches tall, 1.75 inches deep, and made of a iron with a red finish. Hobby Lobby sells
8 inch tall paper mache letters
that are 1 inch deep that are regularly priced at $3, but which I purchased on sale for only $1.50 each. All I needed to give these paper mache letters the same look as the Crate and Barrel originals was a can or red gloss spray paint.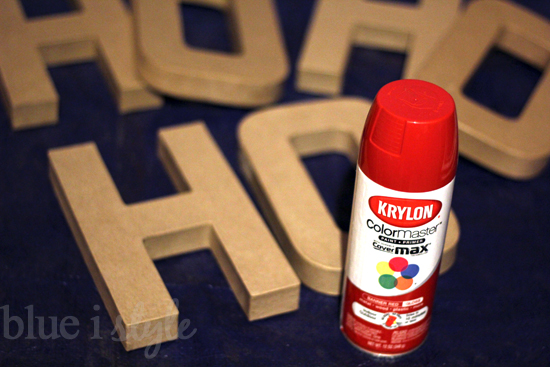 It took me only a minute or two to paint one side of the letters, and when they were dry I flipped them over and painted the other side.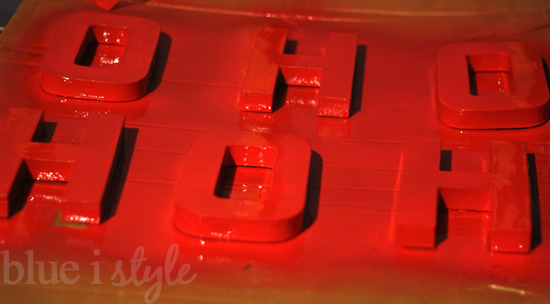 I am thrilled with this new addition to my holiday decor, and at a total cost of only $15 dollars, I saved 75%, which makes me even happier!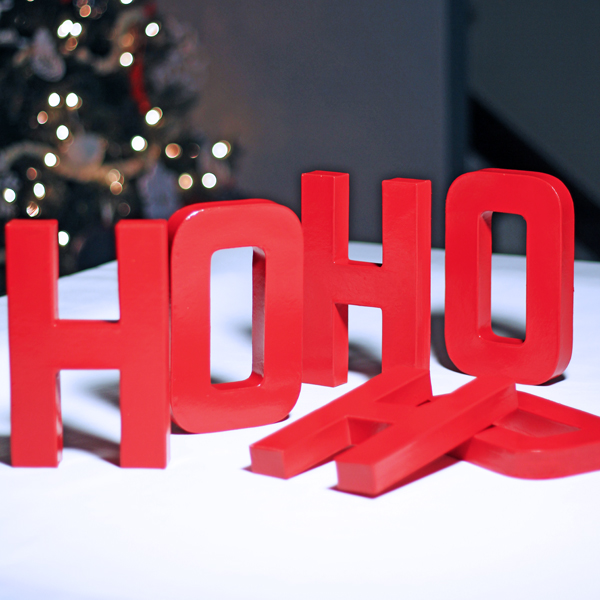 Looking for more holiday inspiration?! Here are some of my favorite Christmas projects: