I thought I'd start a little something new on the blog. From time to time, I want to pop in to just chat about a few of my favorite things! In a digital world, where my phone never stops dinging with one message or another, I find there is something so wonderful about getting mail. Real mail. The kind that you get to rip open.
So today I'm chatting about some of my favorite kinds of happy mail… and a few more things I like to get in the mail!

My Favorite Things to Get in the Mail
Real Mail, of course! 
Getting real mail is always the best! Cards, letters, postcards. A handwritten note from a friend or family member always makes my day. I'll admit though, that I'm not good at this myself! I want to make a genuine effort to be on the sending end more often. Fortunately I already have all of my
stationary and cards organized on the back of the guest room door
– so I have no excuse not to be better at sending some happy mail to others.
This post contains some affiliate links. If you buy something I recommend, you pay the same price but I may receive a small commission.

Dinner!
I didn't get what all the fuss was about with meal prep kits… until we tried Blue Apron. For the first time, I actually enjoyed cooking. Turns out it's the meal planning that I don't like. Having two new recipes and all the ingredients delivered to our doorstep each week made cooking fun again. After about two years of getting Blue Apron every week, we decided to mix it up and try out another meal kit service, so we tried out Hello Fresh. After comparing the two, each has its pros and cons.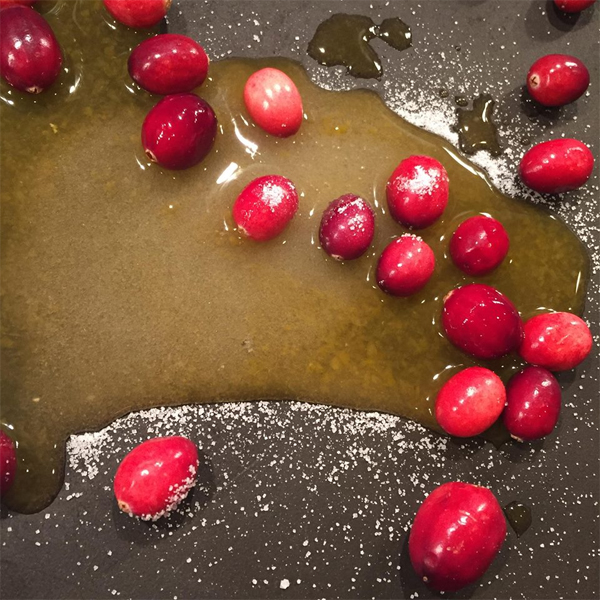 All around, 
Blue Apron
 remains my favorite because it offers a much wider variety of recipes with lots of new and interesting ingredients. Scott and I both really enjoy trying new things, and love ethnic foods, so this is a great fit for us. We alternate between cooking Blue Apron for the family when we think it's a meal the kids will enjoy (they have pretty wide palettes), and cooking after the kids go to bed when we want a bit of an at-home-date-night.
On the downside, Blue Apron recipes are a bit more time consuming. We kept thinking we eventually get more proficient at chopping and prep and be able to prepare the meals in the time estimated on the recipe cards, but even years later, they meals consistently take us longer than expected. We know this, so we can plan accordingly, but Blue Apron is more of a treat for us – a restaurant quality meal without going out – rather than a quick and easy dinner.
Hello Fresh
, on the other hand, offers much more basic recipes that are typically quicker and easier. In generally, the Hello Fresh recipes are probably a better fit for family dinners, especially if your kids (or you) are on the pickier side. For us, Hello Fresh just don't quite offer the excitement that we get from Blue Apron. The recipes and ingredients are much more straight forward, and often don't feel that different than what we'd make on our own. Of course, it still has the benefit of being delivered right to your door ready to be cooked without the planning and shopping… but it doesn't make us excited to cook the way Blue Apron does. But a lot of people I know prefer Hello Fresh for all the reasons that I don't. It's all about what fits your lifestyle best!
If you want to give either meal kit service a try, you can get a great deal on your first order! Use this 
Blue Apron
 link for 3 free meals, or this Hello Fresh link for $30 off!
Fun Surprises!
If you've never tried a subscription box, I highly recommend it as a special treat for yourself, even if it's just once in a while! There are few things that brighten my day like receiving a box full of surprises in the mail – and the POPSUGAR Must Have Box is always my favorite to open!Each month, Lisa Sugar curates her and her team of editors favorite items, and this month's POPSUGAR box is extra special because it's celebrating the 5th birthday of POPSUGAR Must Have. This special birthday box was packed with super fun surprises, including a few items that are perfect for the "Back to School Year Eve" tradition that we are starting this year with our big kindergartner! How fun is the "Cheers" lacquered tray and Meri Meri gold colored candles?! I think we'll let the kids enjoy the Goodie Girl Chocolate Cookies as an appetizer, and then put the candles in some cupcakes for dessert!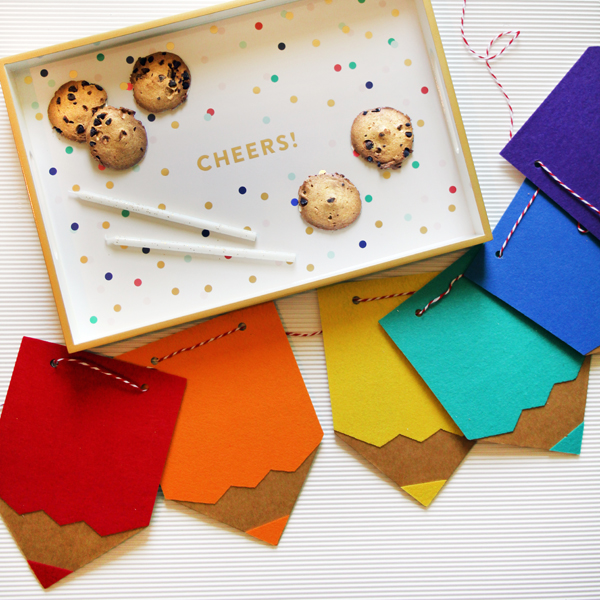 This months box also included lots of specials treats just for mom – including a beauty mask, a rose-colored journal, a pretty bracelet, and a Shotiques gift card!
If you've ever thought about treating yourself to a fun subscription box, this month is a great time to try out POPSUGAR Must Haves! Use discount code PARTY to get $10 off your first box (expires 8/31). There are also lots of weekly giveaways going on that all Must Have subscribers (current subscribers and those who sign up before the end of August) are eligible to win!
Wine!
Some family members signed us up for a year subscription to 
Wine.com
 as a wedding gift, and we enjoyed it so much that we have since gifted it to lots of other friends for their weddings! We enjoy wine, but tend to not open a bottle when it's just the two of us. But we do like having a nice bottle to open when we have company over for dinner, and getting two bottles in the mail every month allowed us to have a great wine collection and introduced us to some favorites that we now buy time and again!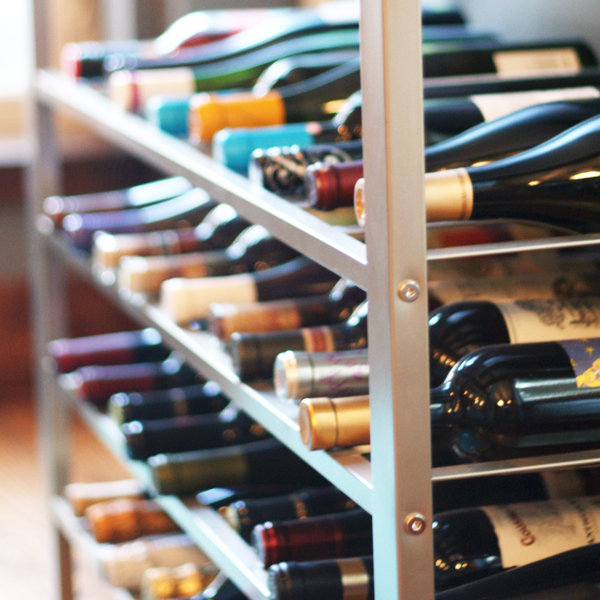 My Happy Mail Wish List
New Clothes!
I love watching videos of people opening their 
Stitch Fix
 packages each month. I mean, what could be better than having your own personal shopper picking out clothes just for you?! For Valentine's Day, Scott signed me up for a Stitch Fix subscription, but I haven't actually tried it yet.
Why not? Well, it's not something I would normally talk about on the blog, but I've really been wanting to lose some weight so that I can feel more comfortable and confident in my clothes. In May, I committed to a new food plan, and I've since lost over 35 pounds. Once I reach my goal weigh (hopefully before the holidays), I can't wait to start building my new wardrobe with the help of 
Stitch Fix
!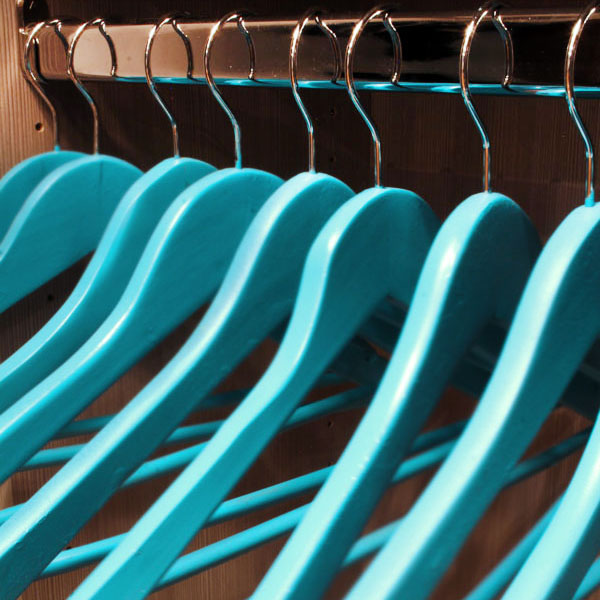 Of course, losing weight also means that I have a lot of clothes (pretty much all of them) that no longer fit. I have a lot of items that are still in great shape and in style, so I think I'm going to try out dthe 
ThredUp
 Clean Out Kit option. All I'll have to do is fill up the provided boxes with on-trend clothes and ship them back to ThredUp. I'll make a little extra cash for the items they accept to resell, and anything else will be donated to a variety of community organizations. Win/win!

Pictures of My Favorite People!
My husband and kids have taken to calling me the Mom-arazzi because I pretty much never put my camera down. But my boys are so darn cute, how can I help myself?! But I'm am so
not
 good at getting photos printed! I have the best of intentions, but there just aren't enough hours in my day. That's why I'm putting Chatbooks on my happy mail wish list! I'd like to use their custom book option to quickly and easily print photo books for the past few years that I need to catch up on, and then I'm planning to sign up for a the plan that will automatically print and mail me a new book every time I have 60 new photos ready to go!
If Chatbooks is also on your happy mail wish, get your first book in a Series FREE with code CBHEAT!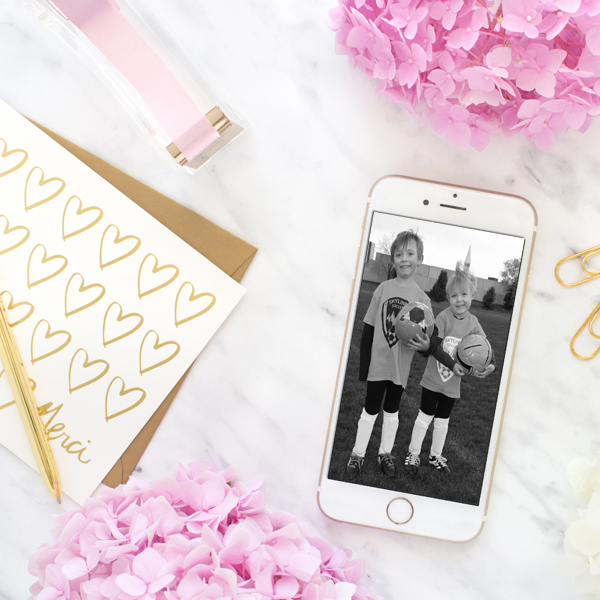 Mystery Craft Supplies!
You guys already know how obsessed I am with my 
Cricut
 – it's one of my very favorite tools, not just for crafting, but also for decorating and organizing!
Cricut now offers a super fun mystery box
each month full of surprise Cricut supplies. I haven't yet had a chance to check out one of these mystery boxes, but it's for sure on my happy mail wish list!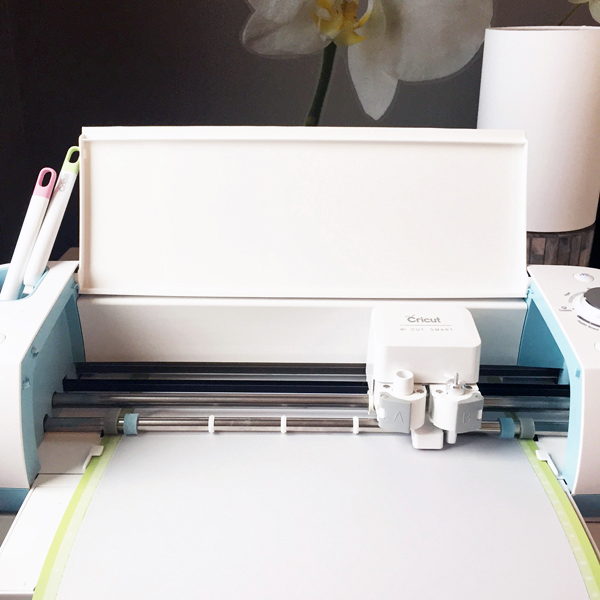 Now I want to know … what is your favorite happy mail?!