Hello Blue i Style readers! I hope you're having a happy Friday!
I'm thrilled Angela asked me to be here with you guys today to bring you a easy way to spice up a boring kitchen necessity!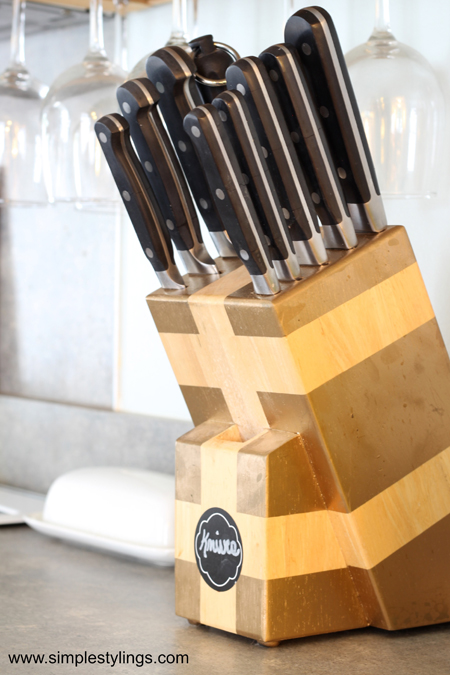 Many of us have these giant knife blocks in our homes, right? They can be a a great tool if you want to keep your sharp knives out of drawers so little fingers don't get hurt when they go digging! But let's be real…they aren't the most attractive item that makes a home on your kitchen counter!
Well, it was one of those kind of days when I was armed with my
favorite gold spray paint
looking for victims. The knife block was the first thing I laid eyes on and it was no match for my
desire for constant changeimagination.
I peeled the tape of before the paint was completely dry so the lines would be crisp and voila! This is definitely a five minute update that you can tackle any day of the week!
There was a logo from our local grocery store on the knife block so I threw a chalkboard label on top of it to cover it up.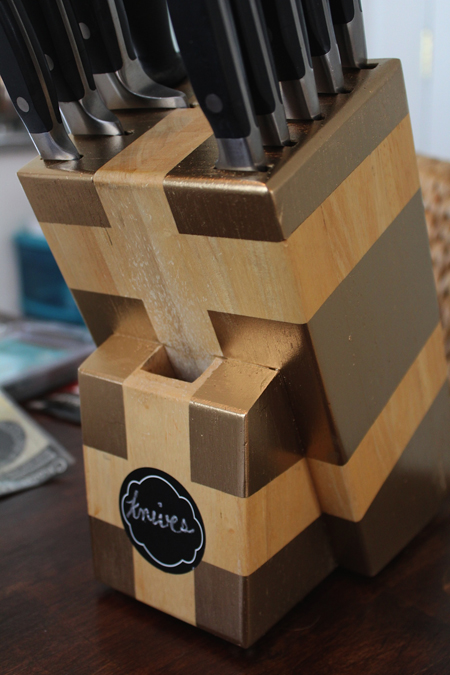 What do you guys think? Will you attempt this at home 🙂
My paper towel holder, wine glasses and glass ornaments may have been victims to the gold as well!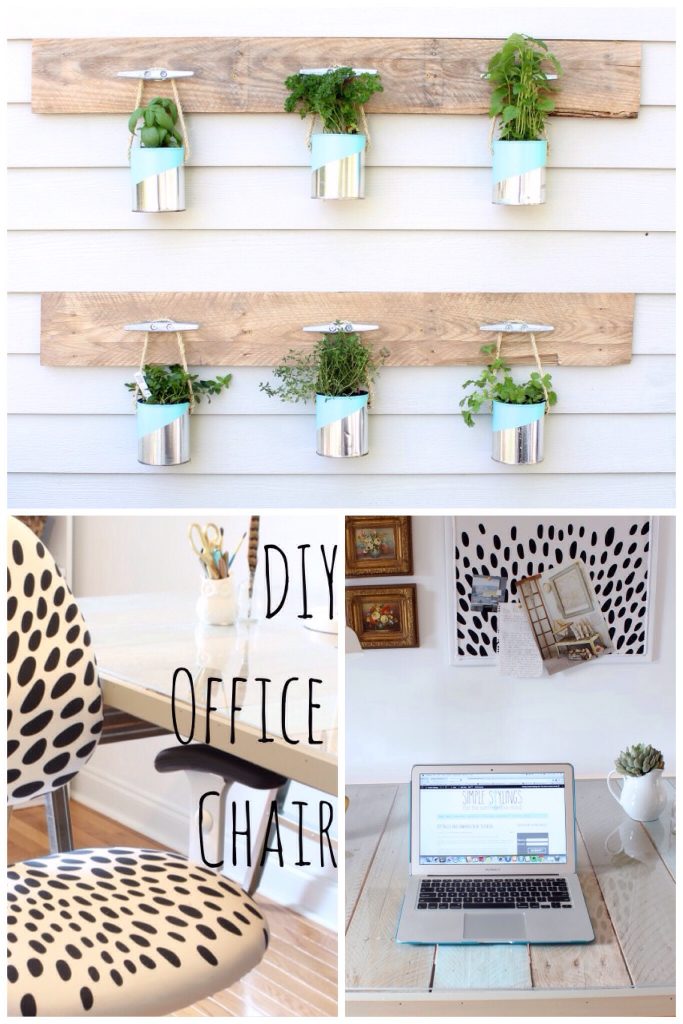 Thanks for having me Angela and have a great weekend friends!