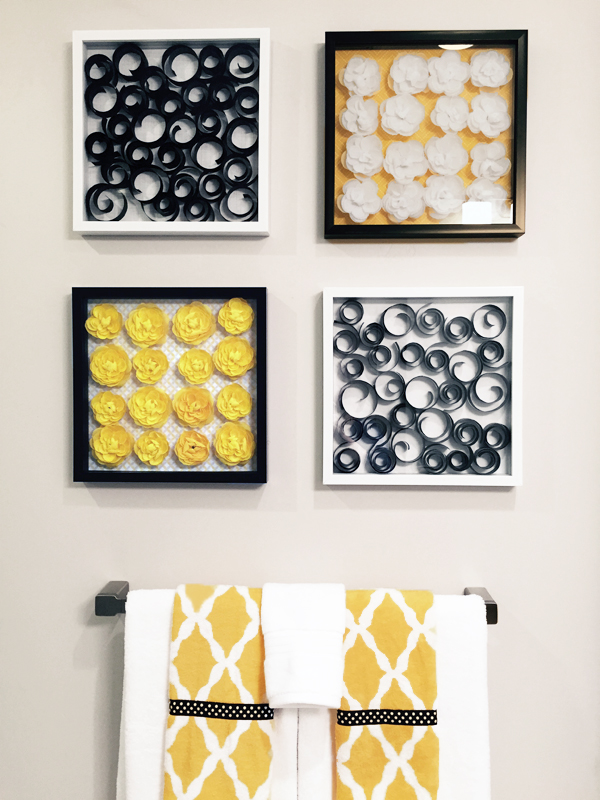 My dad retired about a year and a half ago, but he recently took a consulting job that puts him in Salt Lake City a week or so each month, so my parents bought a condo not far from downtown. While I was in Salt Lake for the SNAP! Conference a couple of weeks ago, I had a chance to check out the new condo, and I immediately spotted an art project that I knew I had to share with you. How pretty are those framed flowers?!
Only a blogger would ask their mom to take her art off the wall, disassemble it, and put it back together so they could photograph it…but that's exactly what I did. Fortunately it took less than five minutes, and it was so easy!
Supply List:
Silk Flowers
12 x 12 Scrapbook Paper
12×12 Square Shadow Box Frame
STEP 1: Pop Silk Flowers Off of Stems
When choosing silk flowers to frame, look for flowers that are about the same depth as your shadow box. My mom purchased yellow and white silk ranunculus from Michael's.
Begin by popping the flowers off of their stems.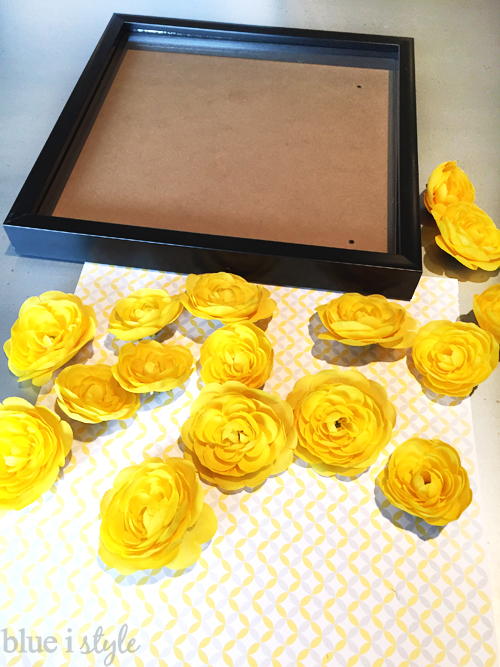 STEP 2: Arrange Flowers Inside Shadow Box
Remove the back of the shadow box frame and arrange the flowers inside the frame with the tops of the flowers against the glass.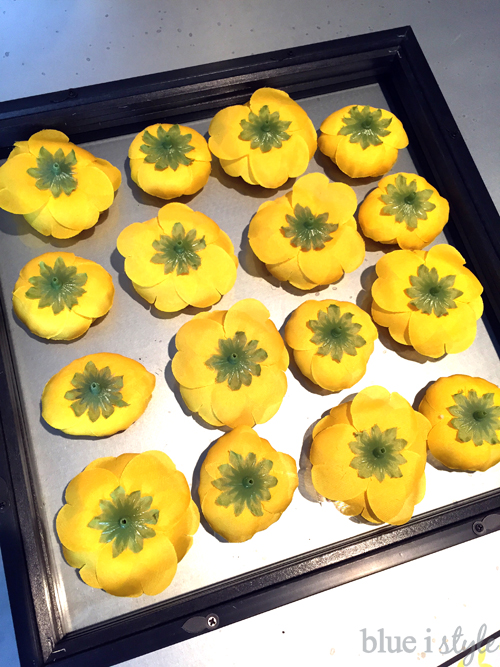 STEP 3: Add Scrapbook Paper & Replace Frame Back
Lay a piece of scrapbook paper over the back of the flowers, then replace the back of the frame.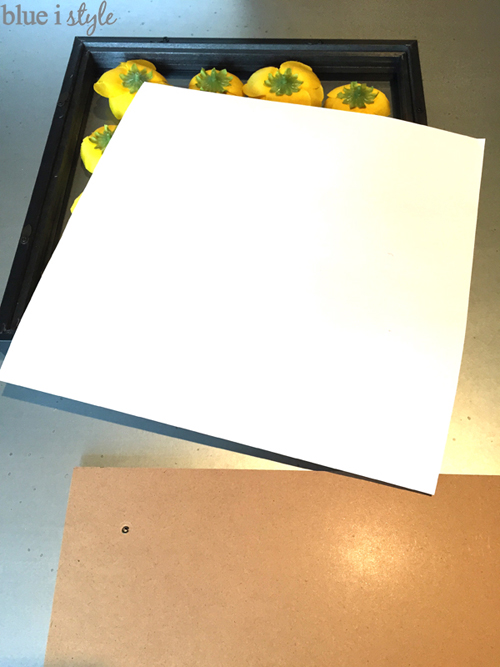 The back of the frame should put just enough pressure against the flowers to hold them in place without squishing them. If any of the flowers fit to tightly, you can trim off a bit of the excess stem from the back of the flowers to make them fit better.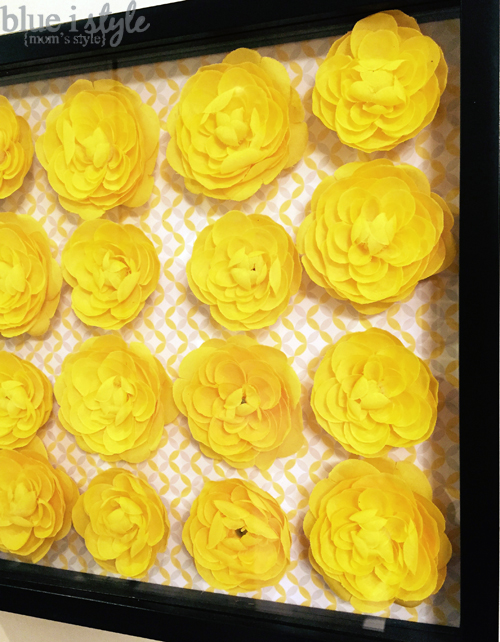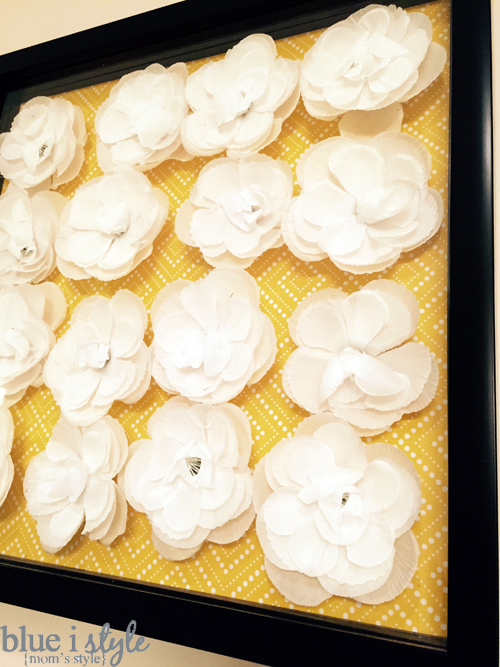 These frames full of flowers might just be the cutest art you can make in less than five minutes!