Happy Friday, friends! Today I am excited to a super useful idea from my friend Melissa of A Prudent Life.
Melissa has been traveling quite a bit this year, so she came up with a quick and cute way to make personalized luggage tags in just five minutes.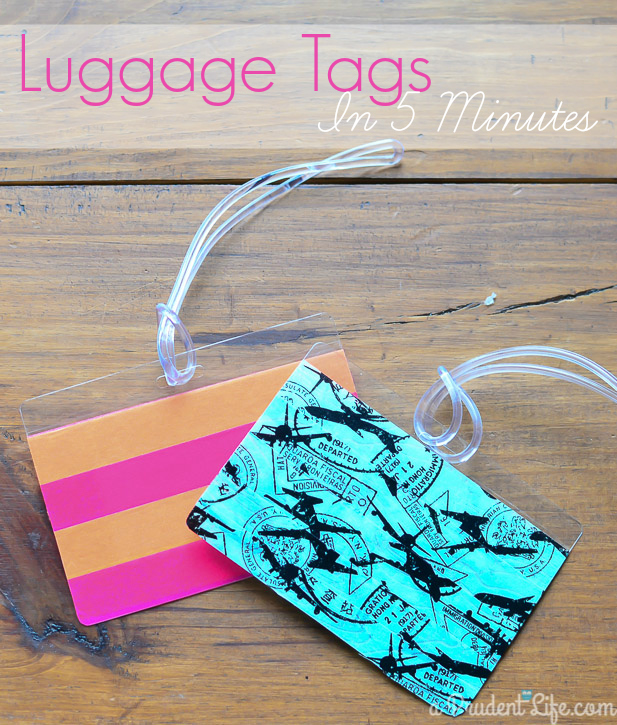 I am always scrambling to fill out an airline luggage tag while standing in line at the airport, so I definitely need to make myself some of these adorable tags. How fun to be able to personalize them any way you want. And as an added bonus, these colorful tags would make it easier to tell my black suitcase apart from all of the other black suitcases as they come around the carousel at baggage claim.
Head on over to A Prudent Life for all the DIY details!
Thanks, Melissa, for letting me share this great idea!