Phew! Halloween is over and I'm breathing a big mom sigh of relief that the last minute DIY costume details all turned out well. I don't know why I always put off the costume making to the last minute and create extra stress for myself. Will I never learn?
This year my goal is to NOT do the same procrastinating when it comes to making DIY gifts for friends and family. Now is definitely the time to get started before the craziness of Thanksgiving dinners and Christmas parties takes over the calendar.
With that in mind, I've joined with the ladies of All Things Creative to bring you an amazing collection of more than 150 DIY gift ideas, with something for every style and every person on your list this holiday season!
Whether you like making Christmas-related gifts, like ornaments or seasonal sweets, or prefer creating gifts that can be used and enjoyed all through the year, you are sure to find some inspiration on this list! I realize that more than 150 ideas can be a bit overwhelming, so grab your cup of coffee and browse the links below to see what catches your eye, then be sure to pin this image so that you can find your way back here later.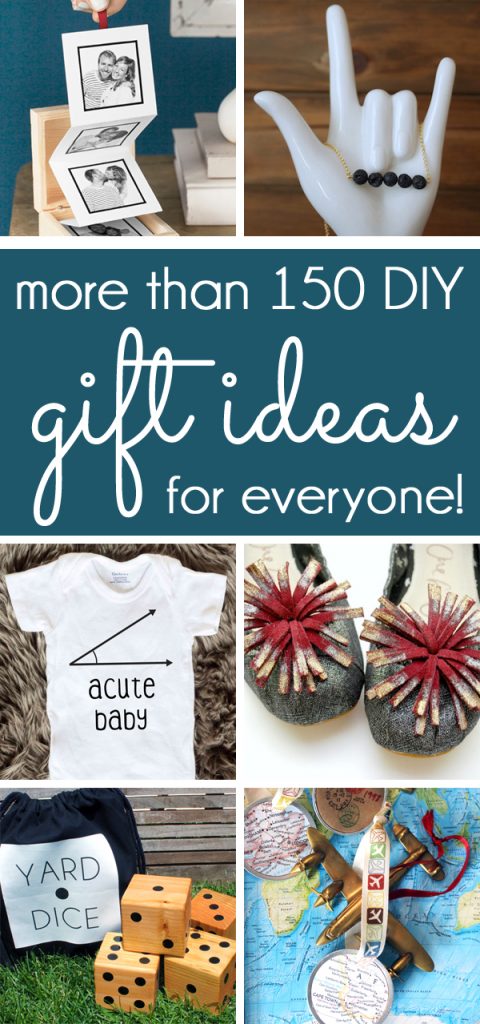 Clicking on the links below will take you to the full tutorials for each project, where you'll find the supply lists and all the DIY details, tips, and tricks. Happy holiday gift making!
MORE THAN 150 DIY GIFT IDEAS
FOR EVERYONE ON YOUR LIST