One of my favorite things to do at the end of each year is look back on what I've accomplished, and to start prioritizing my projects for next year. It's also fun to see which of my projects YOU liked the best, so today I give you my top 5 decor and DIY projects of 2017, as determined by reader popularity. You might just find something here that you missed the first time around, or something worth a second look!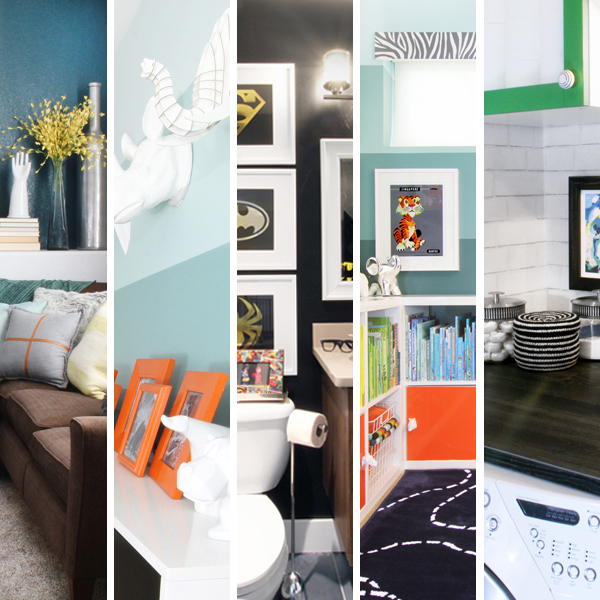 Let's do this countdown style:
#5: MODERN FAMILY ROOM MAKEOVER
This client design project was so much fun because it was for a family with young kids, like mine. The wanted to give their family room a much more grown up look, but needed it to be totally kid friendly with lots of storage for toys. We accomplished both!
Check out all the before and after details!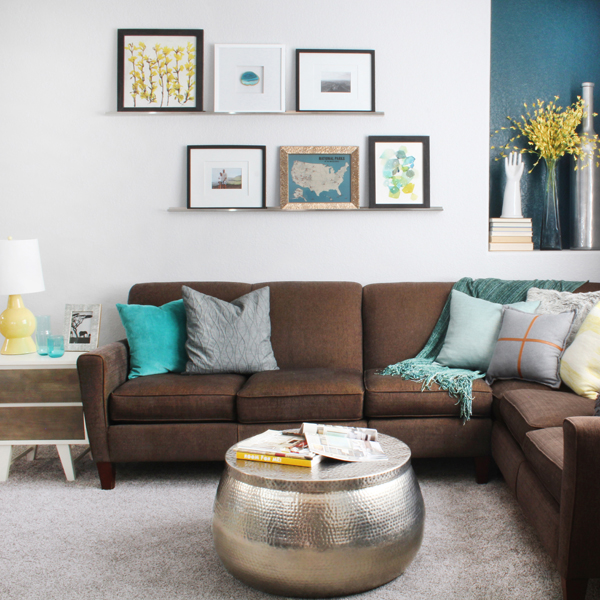 #4: SHARED BOYS BEDROOM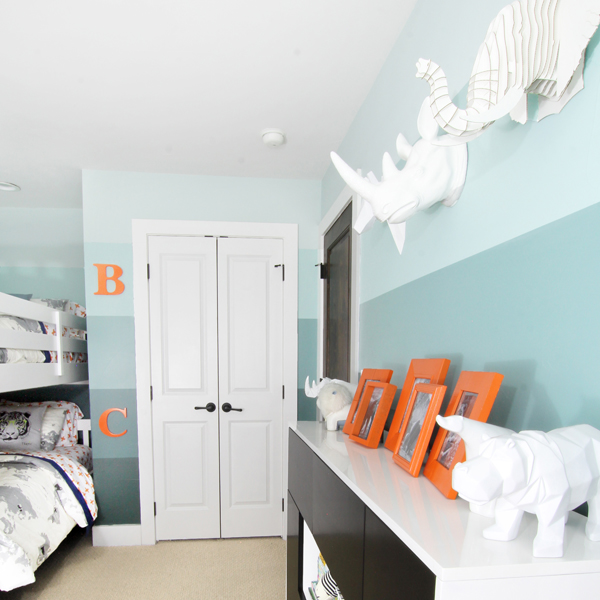 #3: SUPERHERO BATHROOM
I've been wanting to paint black walls for a long time, and I finally found the perfect spot – the boys small shared bathroom! All that white tile, and the white framed custom art helps to balance out the dark. Best of all, I was able to give the boys the superhero theme they wanted in a sophisticated and stylish way that will grow with them for many years to come.
Read more about painting black walls, and get a better look at the superhero details!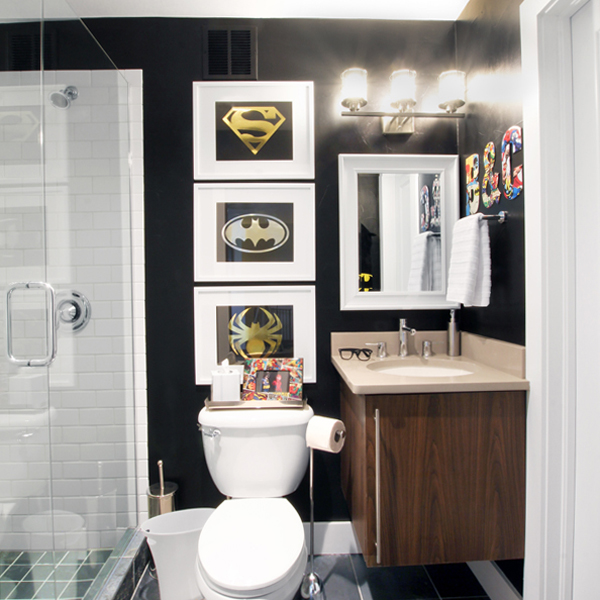 #2: IKEA HACK:
BOOKSHELF MAKEOVER WITHOUT PAINT
#1: DIY WOOD PLANK
LAUNDRY ROOM COUNTERTOP
In terms of reader popularity, this final DIY project wins by a landslide! When we started planning our laundry closet makeover, I knew I wanted to add a countertop above the washer and dryer to create a folding station, and I had my heart set a laminate counter that looked like wood planks. But when I got the quote back, the price was WAY more than I wanted to spend, so I came up with a very budget friendly option to achieve the same look for less than $100!
Get the full DIY wood plank laundry room countertop tutorial!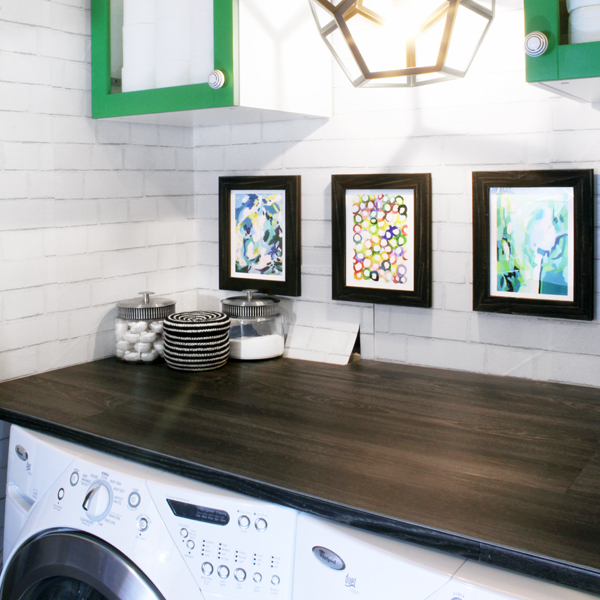 Thanks for taking this little walk down memory lane with me! As I plan for 2018, I'd love to hear from you! What are your biggest decorating challenges? Is there a DIY project you'd really love to tackle? Leave a comment below and let me know, so that I can make sure to create content that YOU want to read!