BECHER RESIDENCEThis page contains some affiliate links. If you purchase something I recommend, you will pay the same price, but I may receive a small commission.


Floor Plan: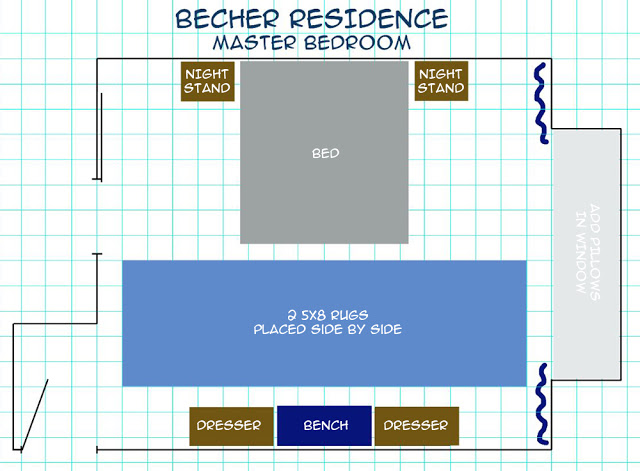 Board & Batten Examples: I recommend the clean simple lines of the left or right photos. I like the scale of the larger example on the right.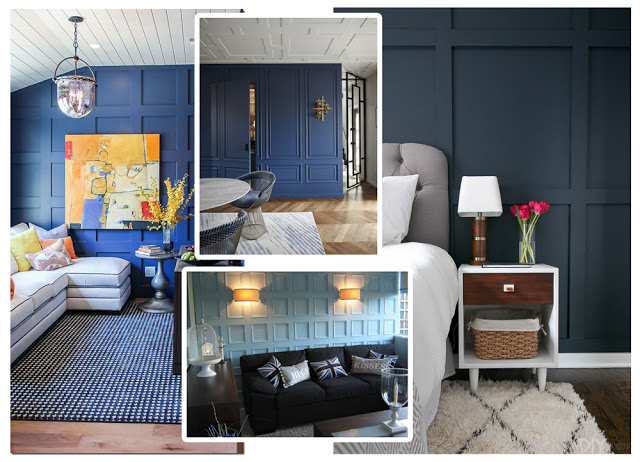 The Design You Chose:I will upload alternate options for the lamps and art above the bed within a couple of days. See below each picture for a list of items pictured: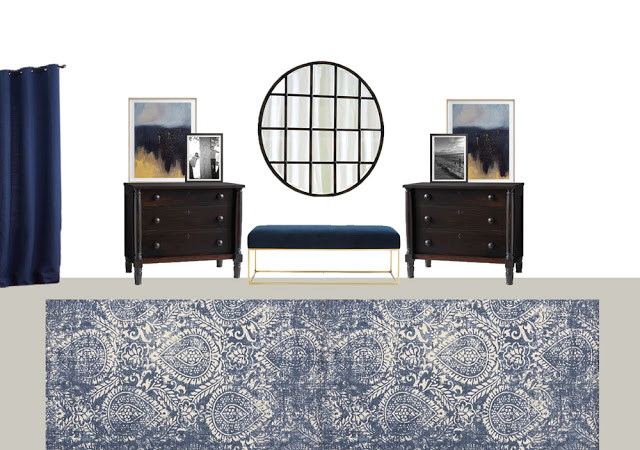 SOURCE LIST:
ROUND MIRROR
NAVY BENCH WITH GOLD BASE – ON SALE 20% OFF WITH CODE JULY4
RUGS (2 at size 5×8, we will place them end to end)
We'll get frames for your photos once everything else is in place and we can decide on the best size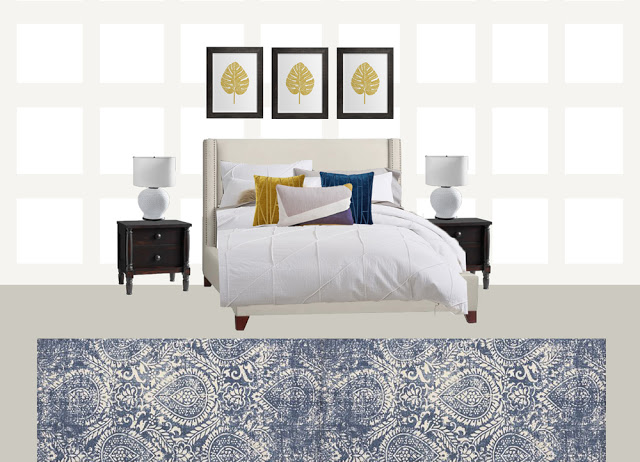 The board & batten wall treatment would be a solid color – I've only shown it in two tones to provide dimension. I recommend a stark white feature wall, but I also think a beige color a couple of shades darker than the headboard would look very nice. The rest of the walls in the room should be a linen-y beige (the current wall color may work fine). I can help with paint selections when/if needed.

PILLOWS – All 20% OFF WITH CODE JULY4

I can't tell if the blue velvet pillow might be two blue-green; I'd rather take a look at that one in person and then find an alternative if needed. Or you can order 2 now while they are on sale, and we'll return if necessary

I'll find alternatives for the lamps and art above the bed in the next few days

CURTAINS: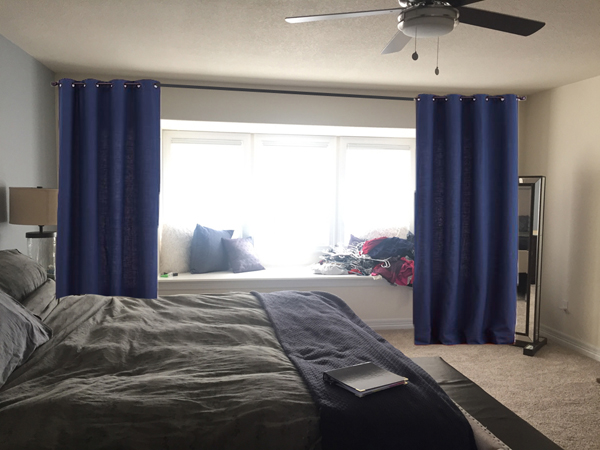 SOURCE LIST:
I confirmed the measurements – 4 panels will fully cover the windows when desired

HOLD OFF ON ORDERING UNTIL I CONFIRM THAT ONE CENTER SUPPORT WILL BE SUFFICIENT FOR THE LENGTH OF CURTAIN ROD YOU WILL NEED
A Closer Look at the Details: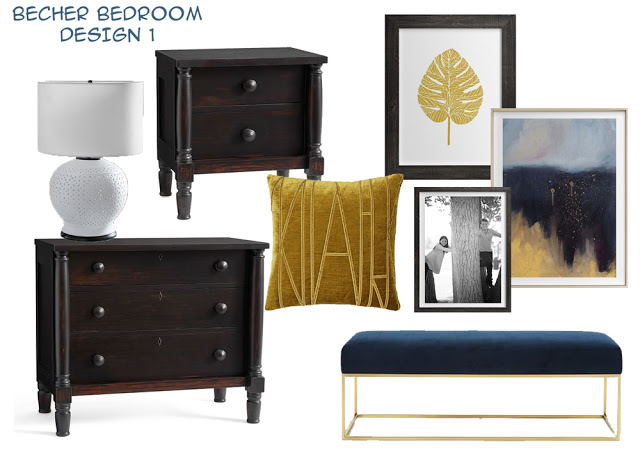 The Design You Didn't Choose:
If you change your mind on anything, I can provide the source list for these items as well: