While in NYC on our Babymoon last month, we spent a morning at the Museum of Modern Art (MoMA). I love all art museums, but none more than this one! I visited MoMA for the first time on a trip to NYC in college, right after taking a series of art history classes. Wanting to be able to revisit the art time and again, I brought home a book of highlights of the MoMA collection.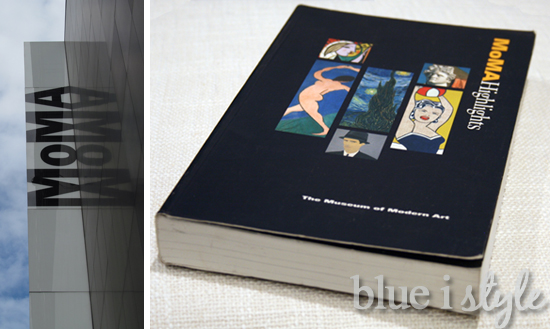 That started an ever growing collection of books from my favorite of the art museums I visit, as well as other modern art coffee table books. Those books had, fittingly, been residing on the shelf of our living room coffee table.

I enjoyed having these books close at hand. Plopping down on the couch to thumb through the beautiful paintings always brought back great memories of my travels to the cities where each museum is located.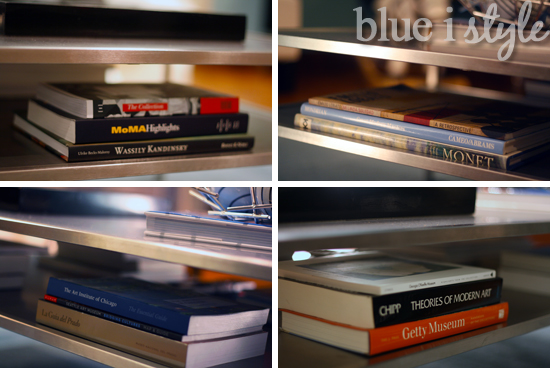 As soon as Beckett became mobile, it only took about a minute for him to discover this stash of colorful books right at his eye-level. Of course, he's too young to be trusted to look at these books alone, but I loved seeing his interest in them, and I wanted to encourage him to look at the paintings and gain an appreciation for art and color. I mean, doesn't every parent hope that their kids will grow up to like some of the same things that bring them joy? So while I knew it was time to put my art museum coffee table books out of reach for at least a few years, I decided to replace them with baby-friendly art books.
When I started searching for books online, I was pleasantly surprised at how many art books are available in board book format. After ordering a few from Amazon, I was even more surprised at the quality of these books! They introduce even the youngest of kids to famous classic and modern works of art in a variety of engaging ways. I ordered a few more, and a few more, and now we have quite the collection.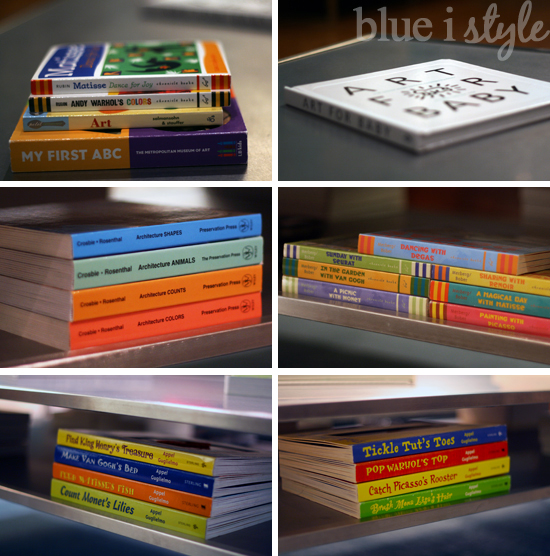 Some of the books are focused on colors or letters…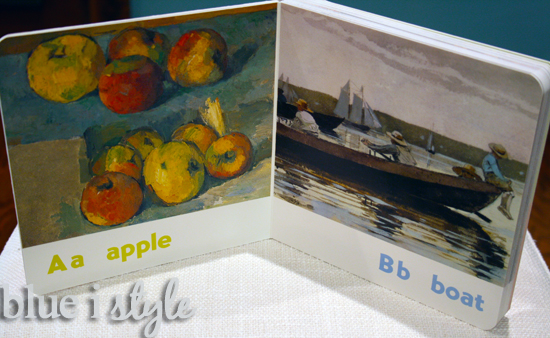 While other books use the art work as illustartions for cute stories and rhymes…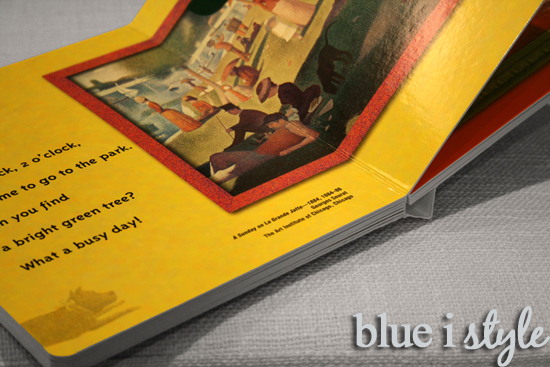 But Beckett's favorites are those that have textures and moving pieces…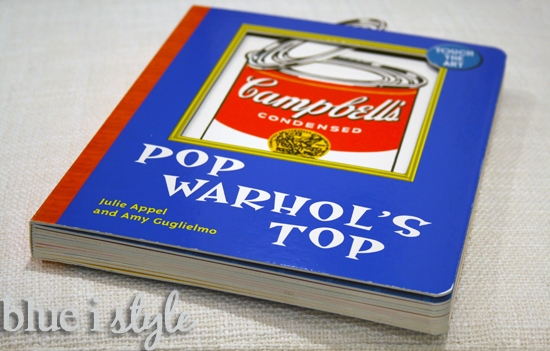 Beckett loves the freedom to pull all the books off the coffee table without ever being told "no," and I love how much he enjoys looking them!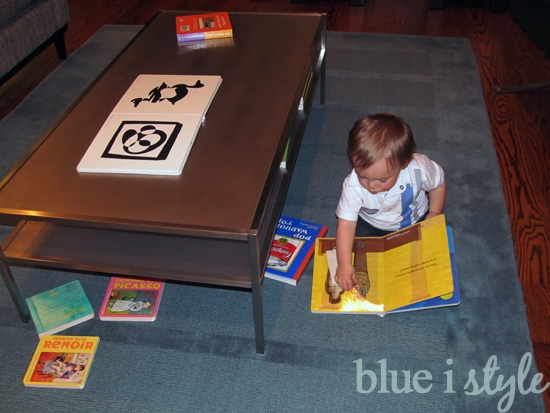 While on our Babymoon in New York, I added to our art book collections by bring home a new book for myself – the Metropolitan Museum of Art Guide, and two new books for Beckett – the Metropolitan Museum of Art First 123s and First Shapes.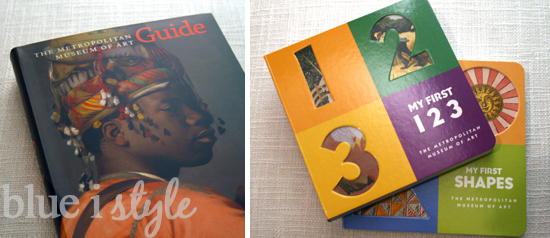 When it comes to decorating, I think it's important to truly personalize your space by filling it with things that reflect what you love. And the same is true when it comes to filling your home with items that allow you to share your interests with your children. There's no telling if these baby-friendly art books will help to instill in Beckett a life-long love of art, but I hope that by filling our home with art and making it accessible to him, he'll at least grow up with an appreciation for it if nothing else! We also share my husband's love of music and theater with Beckett by filling our house with music and having frequent family dance parties and sing-a-longs. In these ways we ensure that Beckett is a participant in the things that make us happy, and that we have a lot of family fun together along the way.
What are the things that you love and how do you share them with your kids?